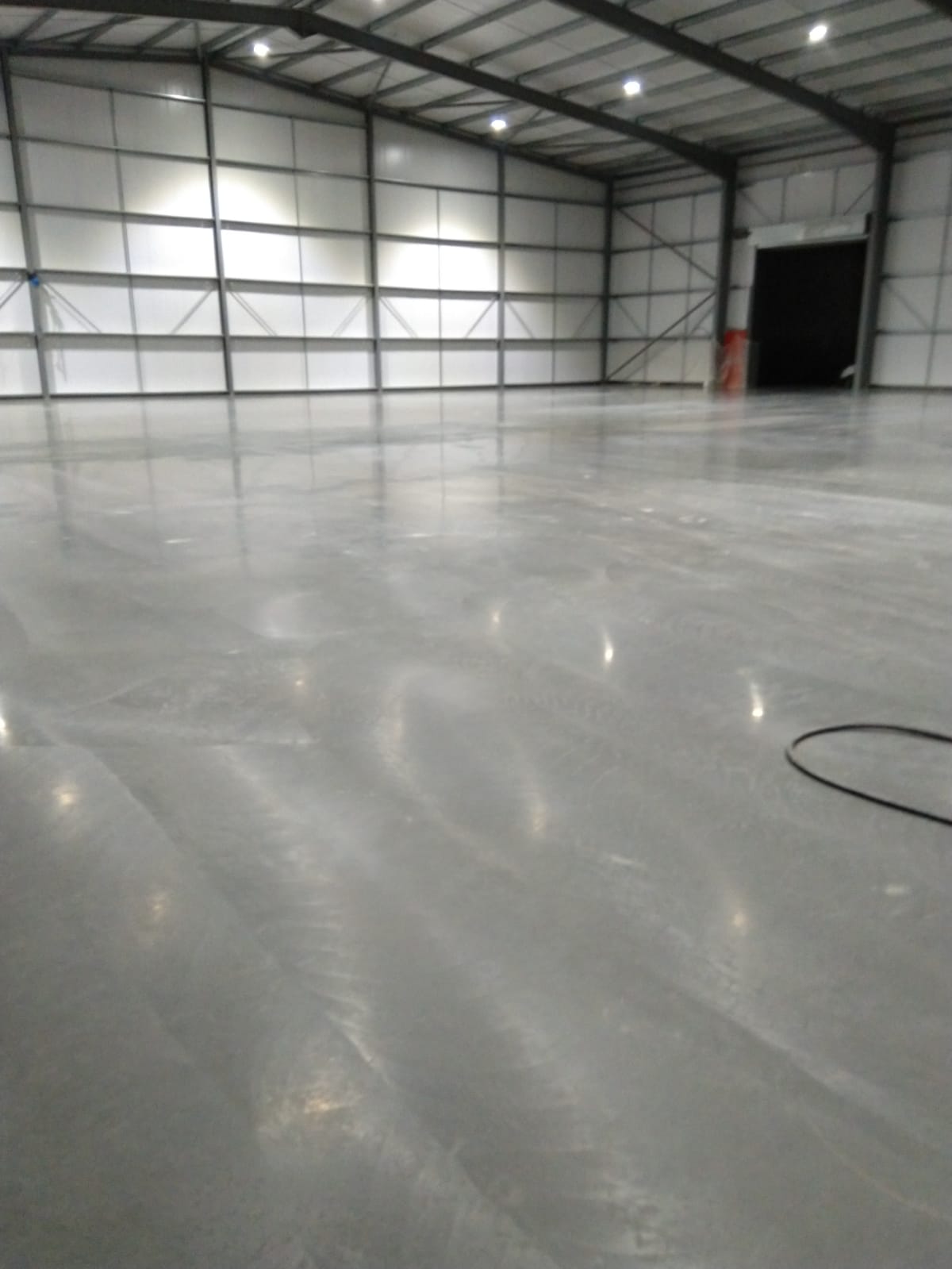 Level Best Concrete Flooring were contracted by a repeat customer, following a successful recently completed project in Sleaford, to carry out a like-for-like supply and installation of an industrial concrete floor slab in Boston, Lincolnshire.
Level Best carried out the initial slab preparation utilising the laser-controlled Bobcat sub base levelling machine, capable of achieving tolerances of +/- 5mm within datum – ensuring the industrial slab has a solid base to be cast and perform on and achieving maximum cost savings for the customer in concrete consumption.
Polythene membrane, concrete spacers and A252 steel fabric reinforcing mesh were laid on a "just in time" basis in front of C40 concrete arriving from Tarmac's local Lincolnshire Boston plant. The slab was cast by Level Best's new laser screed compacting and levelling machine to a flatness tolerance criteria of FM2 as per TR34 4thEdition.
The finishing process was started by Level Best's first shift of finishers and completed by the second shift of finishers utilising ride-on powerfloats. Saw cut induced contraction joints were installed into the finished slab and sealed with Level Best's performance-enhancing saw cut seal.
If you would like a competitive quotation for an upcoming industrial project or would like to know more about how Level Best can clean, polish and enhance your existing concrete floor slab then contact the office on 01405 819199 or email enquiries@levelbestconcreteflooring.co.uk .