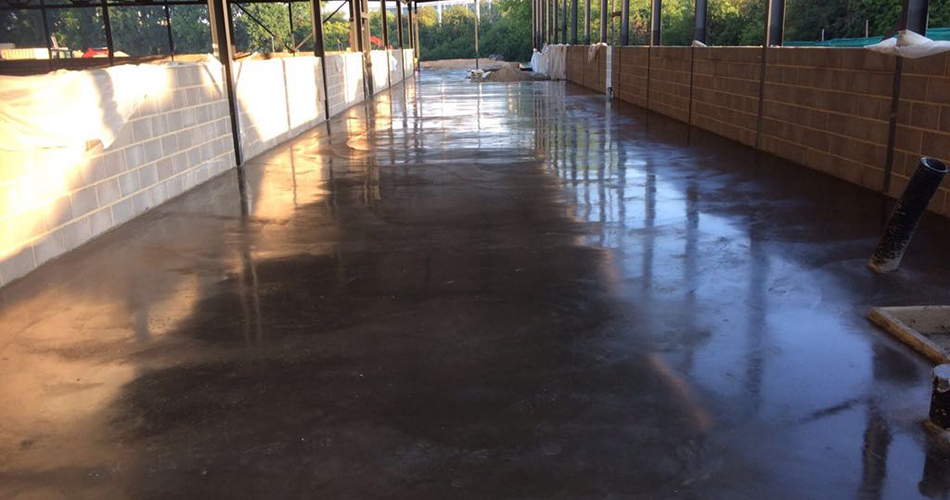 Design and build concrete floor slab for new Aldi in Reading, Berkshire
Industrial concrete flooring contractors Level Best Concrete Flooring has recently carried out the design and construction of the concrete floor slabs in Reading for a new supermarket and coffee house. The concrete floor slabs were designed by the Level Best "in house" design team to the specific needs of each clients requirements. The Level Best design team has vast experience in designing an constructing floor slabs of such nature, hence providing their client with confidence and comfort.
With readymix concrete supplied by the local Hanson Premix plant, Level Best utilised their laser screed concrete levelling machine in order to provide quality industrial concrete floor slab, all laid and designed in conjunction with the latest design requirements of the Concrete Societies TR34 4th edition.
The Level Best concreting gang carried out the pre setting of steel fabric, construction joints and the recesses over a. Day period and cast the slabs to all areas during three consecutive concrete pours. After each days casting of the concrete floor slabs, sawn induced contraction joints were installed the next day and sealed with Sawcut Seal the pre formed jointing strip with instantaneously seals the saw cuts without any need for curing time.
Slabs were also sealed using Sika Proseal curing compound which seals the industrial concrete floor slabs beautifully and also inhibits concrete dusting and hardens the surface.
Should you wish to find out more information reading these industrial concrete floor slabs in Reading or perhaps have a concrete flooring project of your own you would like to discuss, then please feel free to contact us on either 01405 819199 or simply e mail enquiries@levelbestconcreteflooring.co.uk