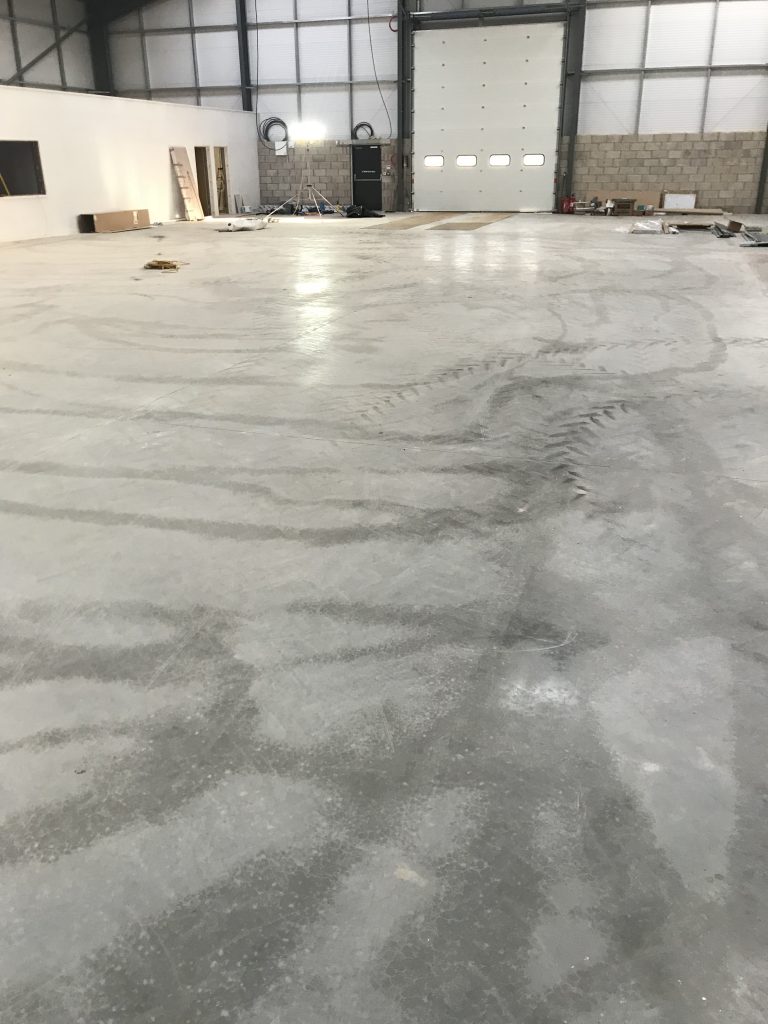 Level Best are pleased to have finished this new concrete floor slab in Cleckheaton as time really was of the essence! The main contractor had to actually hand the building over the next day, which was a Saturday, to enable the client to take possession of their new building. The Level Best Concrete Flooring team travelled from their project in Northampton on the Thursday night to start and complete this project on the Friday.  With the pressure on and no margin for error in the busy concrete flooring contractors schedule, Level Best once again delivered another quality industrial concrete floor slab in budget and on time.
The slab was powerfloated by 3am, joints were sawn induced, cut and sealed by 2pm the following day and the client was a happy little bunny.
If you have a cast insitu concrete floor slab project you would like Level Best to offer you a price on then please call us on 01405 819199 or email your enquiry to enquiries@levelbestconcreteflooring.co.uk
Please note we will go anywhere for anybody and always try to impress our clients and customers and leave them with a quality concrete floor slab.