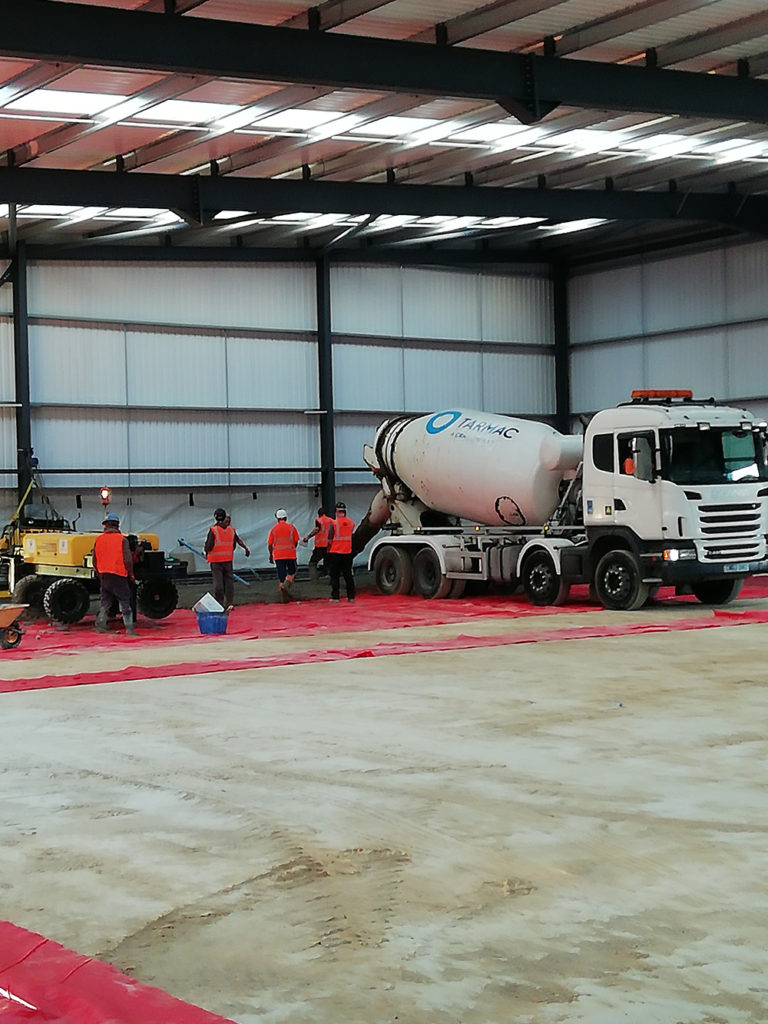 Level Best Concrete Flooring Ltd, the industrial concrete flooring and Laser Screed specialists, have carried out the full supply and installation of a new cast insitu industrial concrete floor slab at The Trade Yard, Parkway Business Park, Scunthorpe, North Lincolnshire.
The industrial concrete floor slab comprised a gas membrane, heavy-duty concrete spacers, 1-layer of A193 steel fabric mesh, protective steel strips at roller shutter doorways, C40 ready-mixed concrete from Tarmac's Scunthorpe plant, pro seal curing agent, sawcut induced contraction joints and sawcut joint sealant.
The industrial floor slab was constructed on a "just in time basis" where the concrete spacers and steel mesh are laid just in front of the directly discharged concrete. The slab was then cast utilising Level Best's Ligchine Laser Screed and ride-on powerfloats all operated by one of Level Best's experienced and skilled concrete flooring teams.
If you require a quotation for an industrial concrete floor slab in Scunthorpe, North Lincolnshire or elsewhere in the UK or would like to know more information about our casting methods then please dial 01405 819199 or email enquiries@levelbestconcreteflooring.co.uk