Level Best Concrete Flooring the industrial concrete flooring contractor based in Goole, East Yorkshire has designed and built this steel fibre and steel fabric mesh reinforced cast insitu concrete floor slab to the highest of standards. The client required the concrete floor slab laying to the flatness tolerance of FM2 as per TR34 2013 edition and in conjunction with the Ligchine laser screed and skilled work force, this was easily achieved. Level Best specialise in the application of steel fibre reinforced combislabs and have lots of experience in both constructing and designing them. The benefits of the jointless reinforced concrete flooring system are tenfold, including the unique maximum crack width within the floor slab design. This was especially of interest to the client as unsightly random cracks causes the client problems due to the nature of their specific processes. Steel fibre reinforcement is integrated into the concrete mix via the conveyor system. A superplasticiser water reducing admixture was also added at this stage by the concrete flooring technicians to ensure the workability of the concrete remained in lieu of adding water.
To increase the hardness and abrasion resistance at the surface of the concrete a dry shake sprinkle topping was incorporated via the Contop topping spreader, with some manual application from the industrial concrete flooring contractors concrete finishers. The dry shake was manufactured and supplied by Sika (formally Armorex) in one and a half tonne bags and lifted straight into the hopper of the dry shake topping spreader and subsequently applied to the surface of the wet concrete.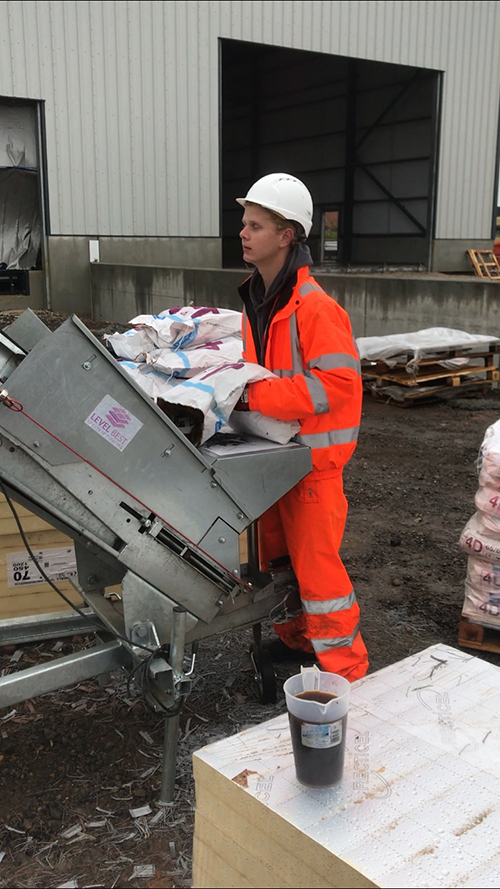 A high dosage of steel fibres is added to the concrete mixer truck via the industrial concrete flooring contractors conveyor system. Following the addition of the steel fibres a superplasticiser was incorporated within the concrete mix to increase the workability of the concrete without the need to add water.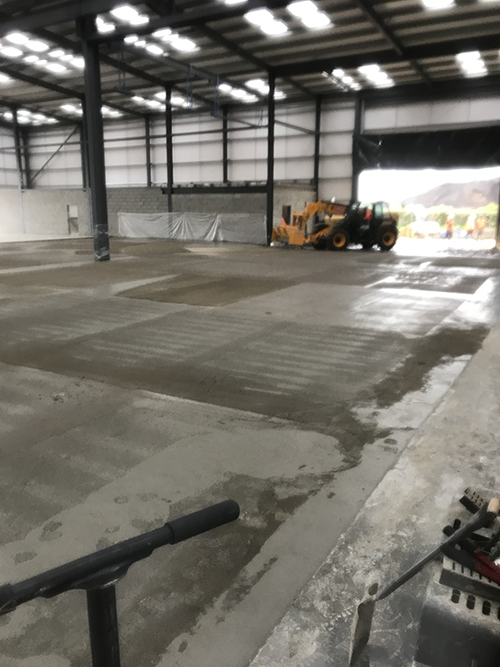 Following the laying of the concrete via the laser screed concrete flooring system and the application of the dry shake surface hardener the Sika Proseal floor sealer was also applied to leave an extremely tough, dense and long lasting concrete finish.
The 3,000m2 of industrial warehouse concrete floor slab consisting of various different slab depths was constructed over a three day period, with 2 days for the initial site preparation.
Should you be interested in the industrial concrete flooring contractors Combislab steel fibre jointless system or have a project of your own where you require a maximum slab crack width design, then please contact one of our estimating ream on 01405 819199 or email enquiries@levelbestconcreteflooring.co.uk