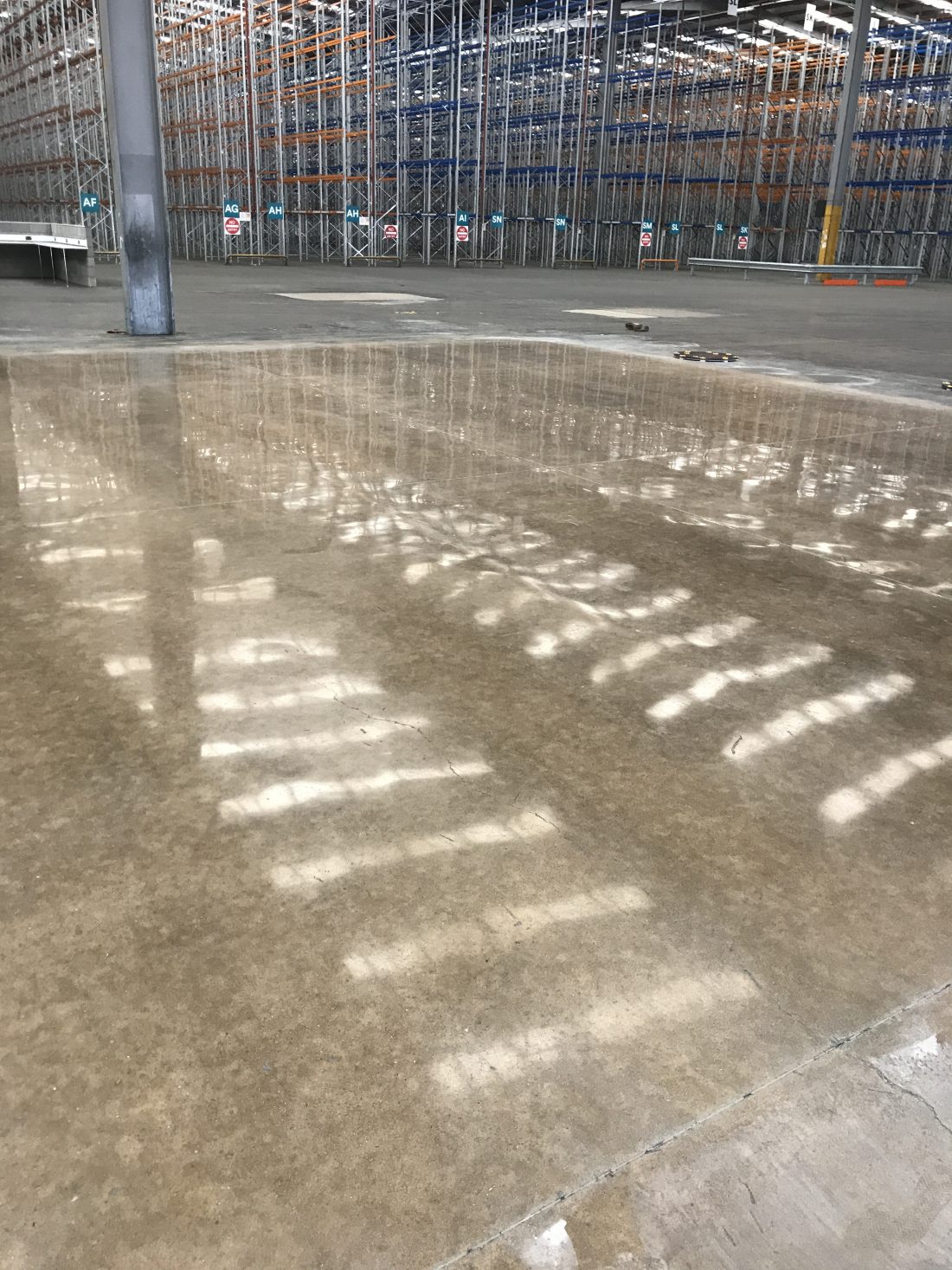 Can you restore old concrete flooring?
Customers often ask if existing industrial warehouse concrete floors can be renewed or resurfaced.  They want to avoid the cost and time involved in removing the old, existing slab plus the cost of laying a brand-new floor.
In the past, concrete flooring contractors could only offer crack and patch repairs – which whilst cost-effective was not always aesthetically pleasing.
Fortunately, Level Best Concrete Flooring has pioneered a revolutionary concrete Floor Renovation System (FRS) which can inexpensively transform tired and stained concrete flooring into gleaming, smooth, highly-polished floors that look as good as – or even better – than new.
This Floor Renovation System is neither an overlay or an additional screed – both of which can weaken the floor. Highly skilled operatives using specialist tooling and equipment carry out the polishing of the concrete in incredibly quick timescales. The Floor Renovation System also has numerous other benefits to the surface of your concrete. Please see our Floor Renovation System page within our website for more details, or alternatively, call 01405 819199 and ask for either Jon Wilcox or Adam Brown