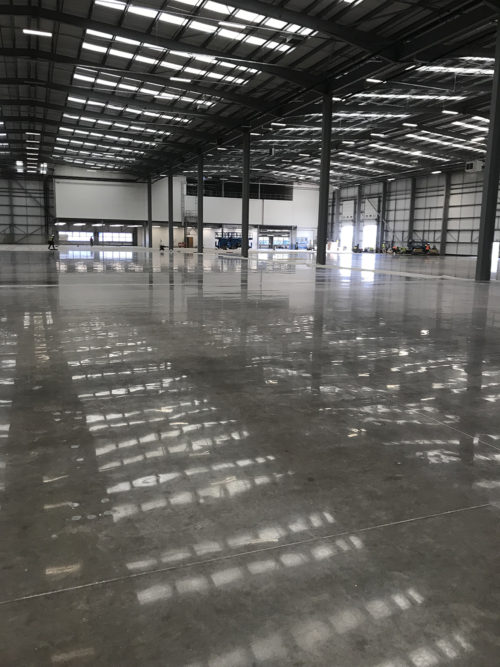 Great news for the local economy of Goole in East Yorkshire
Siemens has signed a long term lease agreement for almost 70 acres of land located on a prime industrial estate in Goole, East Yorkshire. Plans are afoot to construct a new "state of the art" factory which will manufacture and commission trains. This is great news for the town and could mean an investment of over £200 million pounds as well as the positive knock on effect for other local businesses. The factory will also employ up to 700 people to which all of us locals are hoping will be some of our children, friends and colleagues whom are interested in this field of industry. As a local concrete flooring contractor with large capabilities, staff at Level Best Concrete flooring based in Goole are also hoping and actively seeking to be involved in concrete flooring works on this new and exciting project.
Also great news for Goole is the announcement of the new "Y Pellets" multi million pound investment also on the industrial estate in Goole. Y Pellets are a successful company who manufacture quality biomass wood pellets to help provide fuel for the nation. They selected Goole as it fits in geographically with other parts of their business and offers an excellent link between bot motorway networks and the port itself.
Jon Wilcox the Commercial Director of Level Best Concrete Flooring and member of the Goole and Humber Chamber of Commerce quotes. "Fantastic news for Goole, especially after so much has been said about the demise of the large high street retailers in the town". "Some of the large names in the high street are moving on and relocating their stores and shops,  and so this great news on the Y Pellet and Siemens businesses renews optimism for us local people and local businesses and presents new opportunities for us all".
Should you require quotations for some or all of our concrete flooring specialisms then please feel free to contact Level Best Concrete Flooring on 01405 819199 or email enquiries@levelbestconcreteflooring.co.uk