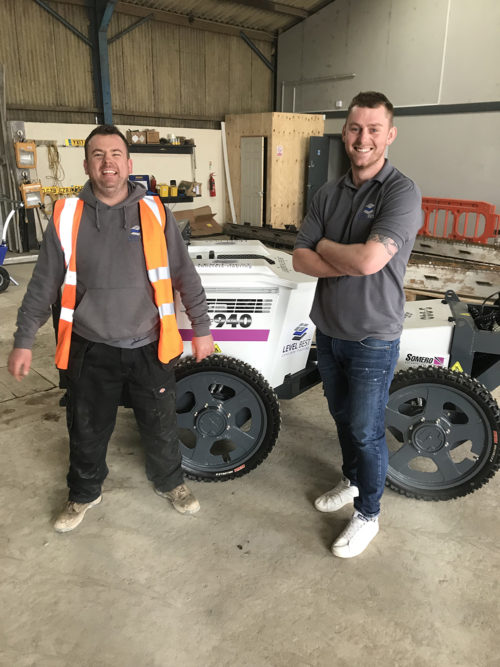 New Supervisor for Level Best Concrete Flooring
Scott Forsell is the latest new recruit to the Level Best Concrete Flooring production team. Scott is a welcome new member to the site management team at Level Best and will be working under the concrete flooring contractors Contracts Director Mr Luke Morrow on the right of the photo. The two are photographed in front of the industrial concrete flooring contractors new laser screed concrete floor laying and levelling machine.
Luke Morrow comments. " Scott is a welcome member of our team and allows the company to continue growing in the right direction to ensure our site teams are managed safely and our concrete floor slabs are laid to the highest of standards". We are now able to keep our two gangs of experienced concrete flooring teams working wherever we are in the country without too much of a strain on our managerial resources"
All at Level best wish Scott all the best and hope he has a happy and prosperous future with the company.