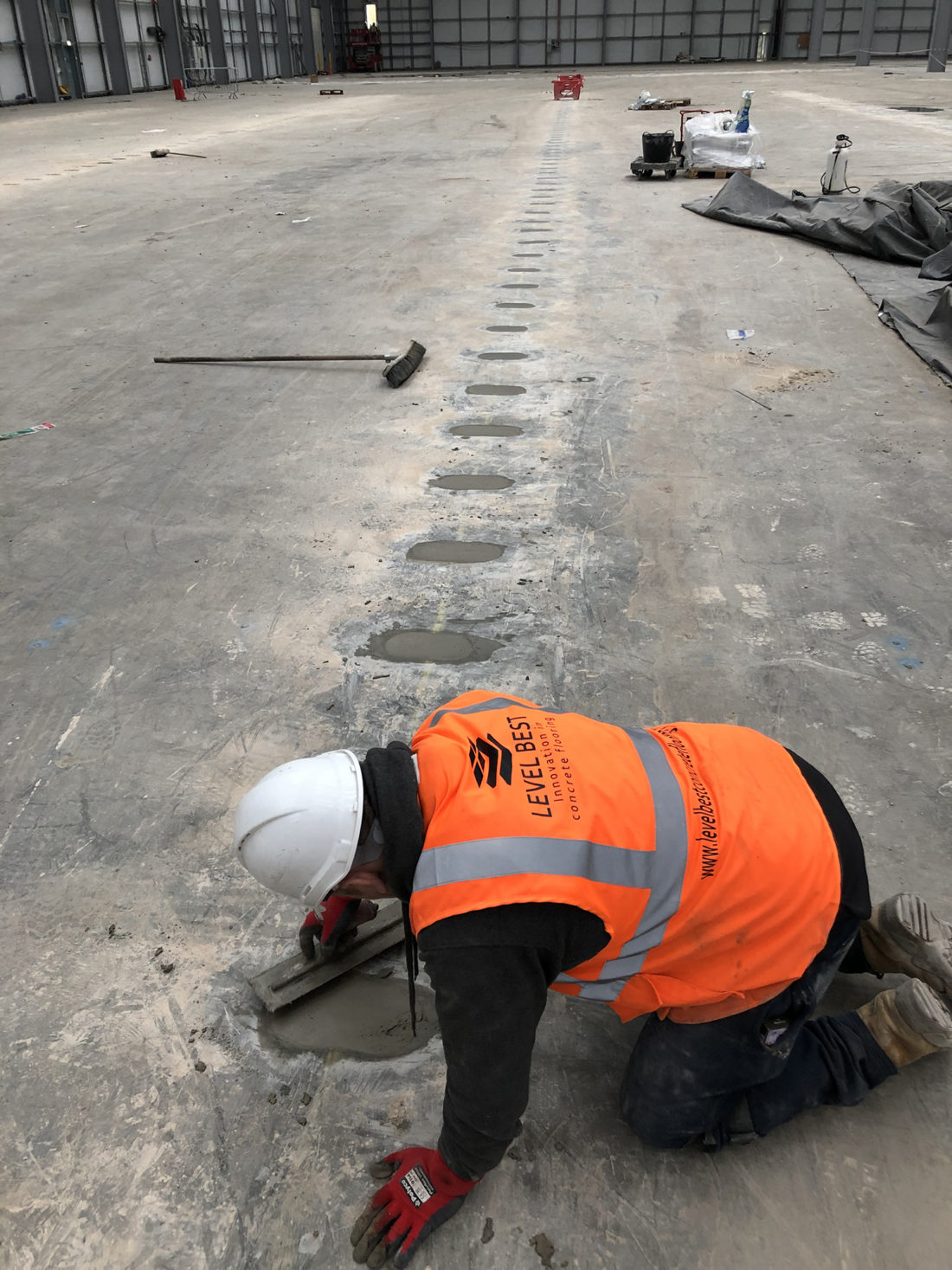 Industrial concrete flooring contractor Level Best Concrete Flooring, detail some of the concrete flooring workload for April 2019
With order books increasing in both value and number of concrete flooring projects, Level Best enter the month of April in an excellent position. The Floor Renovation System project in the warehouse in Rugby, Warwickshire is due to complete on the 25th April and the concrete flooring contractor is still carrying out double shifts in order to remain on programme for the client. With new orders for the companies concrete flooring services, nicely replenishing the amount of projects being completed the current balance is extremely encouraging. Listed below are a number of projects, but not all, that Level Best will be carrying out in April:
Laser controlled sub base levelling in Dartford, Kent. Internal warehouse floors for a new speculative industrial development in Wantage on the outskirts of Oxford.
External yard repairs, drainage replacement and new kerb line at Monsoon, Wellingborough Industrial Estate, Wellingborough on behalf of Prologis
Floor Renovation System on warehouse refurbishment project, on behalf of Labone Castleside in Consett, County Durham
Warehouse concrete floor slab in Durham, utilising laser screed and sub base leveller.
Phase II of speculative warehouse development at Tamworth, Staffordshire
Laser controlled sub base preparation and laser screed concrete flooring for new retail outlet in Sheldon, Birmingham. On the exciting project Level Best are utilising all of their skills and knowledge to design and build the cast insitu internal concrete floor slabs.
Should you be interested in supplying ready mixed concrete to one the above sites or are interested in the supply of other materials for concrete repair or concrete reinforcement, then please do not hesitate to contact our company buyer Karen@levelbestconcreteflooring.co.uk
Please keep reading our news page articles for information and updates on Level Best Concrete Flooring, the concrete flooring innovators.