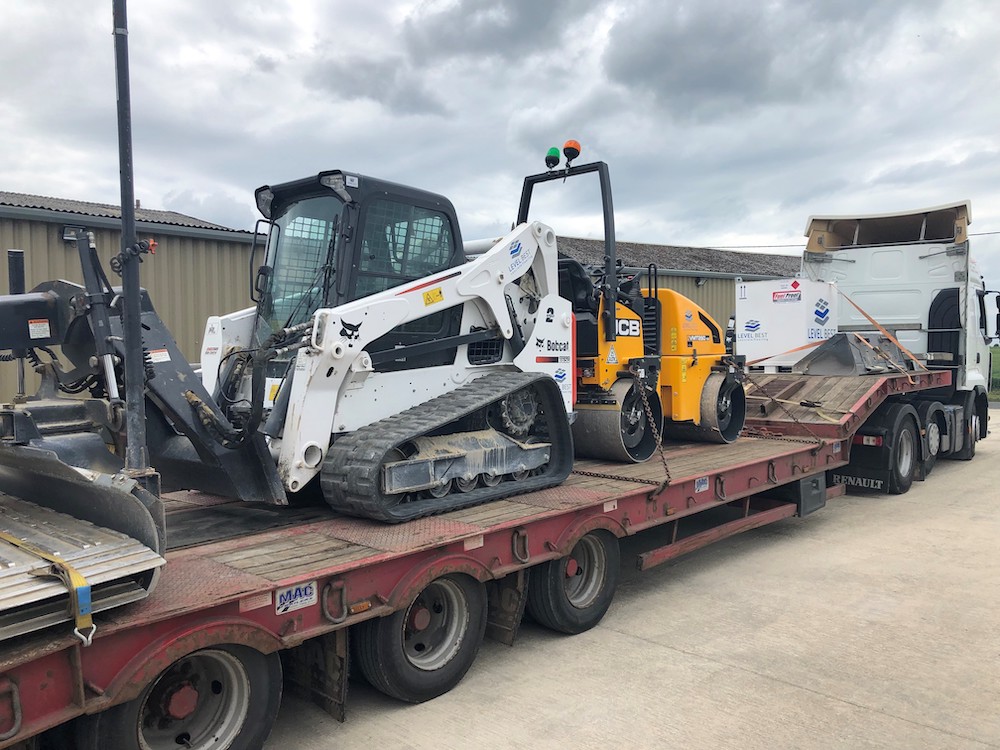 Level Best's sub base levelling division mobilising to yet another contract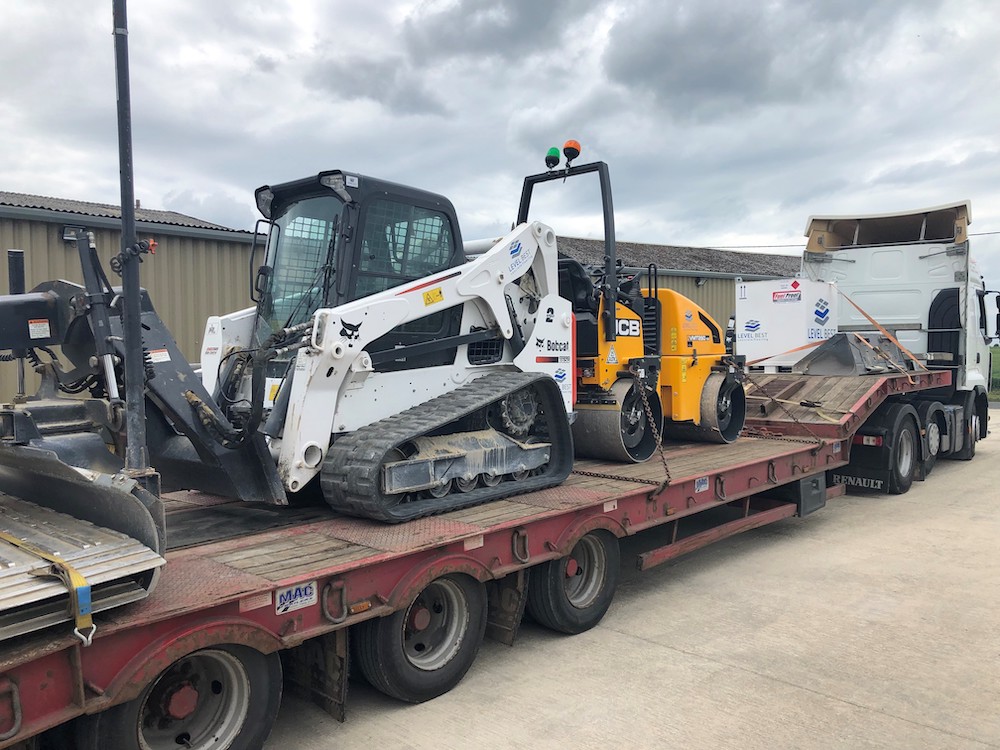 Level Best Concrete Flooring's sub base levelling team mobilising to a project in Swineshead, Lincolnshire in advance of the pouring team. Level Best always offer the client the option of having the sub base levelled to within a +/- 5mm tolerance prior to the casting of the industrial grade concrete floor slab.
The final trimming of the sub base plays a critical part in the construction process, providing a stable work platform for the slab to be cast on. A level sub base enhances the long-term performance of the concrete slab, allowing the concrete to shrink more evenly without restraint, reducing the chance of shrinkage cracking occurring during curing and the lifetime of the slab.
As well as carrying out the final trimming of the sub base on Level Best's own contracts, Level Best hire out their laser controlled sub base levelling machine to other contractors. The sub base leveller comes with a skilled operator and is capable of laying stone to falls as well as straight grades. The machine is available on either day rates or rates per square metre.
If you would like to know more about our sub base levelling process, Bobcat and roller or would like to achieve a tolerance of +/- 5mm on an upcoming project then please feel free to call us on 01405 819199or email us at enquiries@levelbestconcreteflooring.co.uk .