Warehouse concrete floor in Lichfield progressing as planned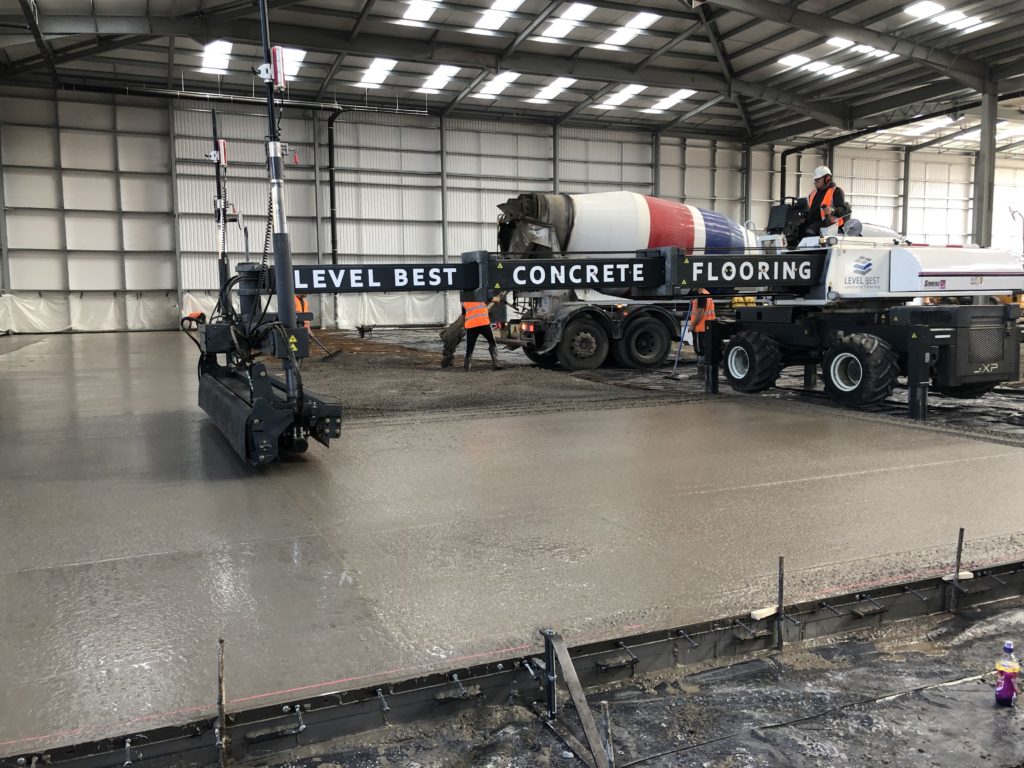 These new warehouse concrete floors are currently being laid in Lichfield. Level Best Concrete Flooring are utilising two laser screed concrete floor laying machines to cast the 15,000m2 of warehouse flooring. The project will be completed in ten slab casting days.
If you would like to know more information on this concrete flooring project in Lichfield or perhaps have a contract of your own you require a quotation for, then please call 01405 819199 and ask to speak to one of our estimating team.