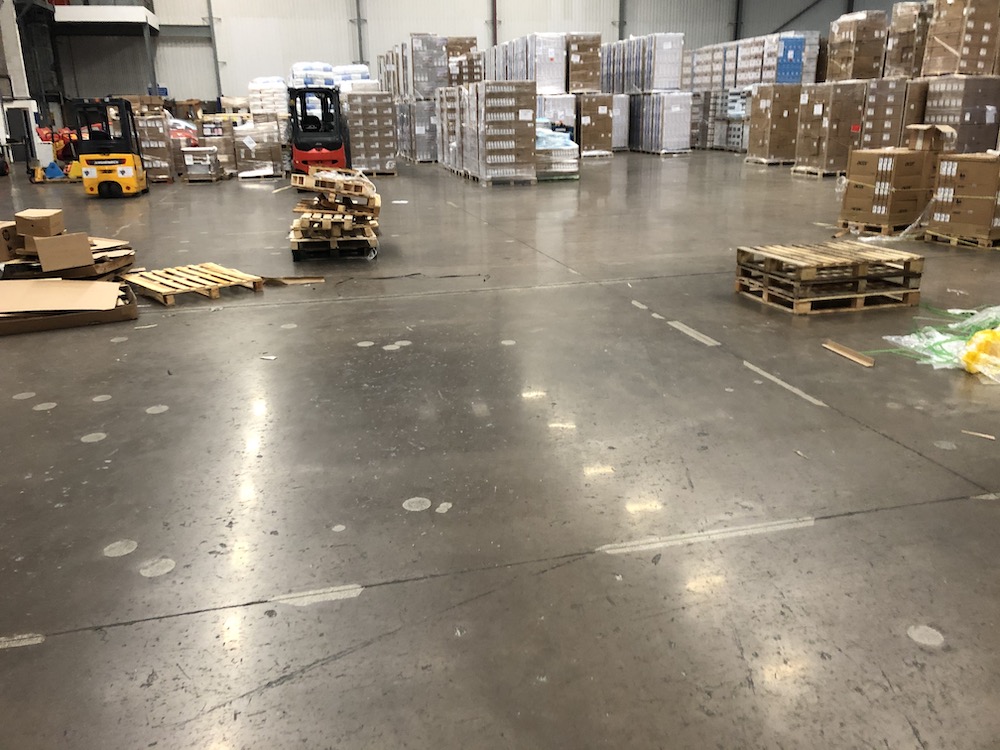 Level Best revisit Floor Renovation contract in Tamworth, Staffordshire
Level Best Concrete Flooring, the industrial cleaning, renovating and polishing experts, have revisited a Floor Renovation contract completed back in November 2018 to ensure that the clean, abrasive and dust-free system is still performing 1-year later.
Thousands of protruding racking bolts and surface gouges were removed and hundreds of linear metres of expansion joints were repaired prior to the revolutionary cleaning, polishing and structurally-enhancing system been carried out to ensure the building owner had a serviceable, dust-free and easy-clean warehouse unit with a high change of an immediate re-let.
Whilst surveying the floor slab, Level Best had a quick chat with the current tenant's Warehouse Manager who commented that "despite the slippery appearance, the floor is extremely slip resistant and abrasive. I also can't believe how easy to clean the surface is, which wasn't the case in our previous industrial unit where dust build-up was a major maintenance issue."
Level Best's Managing Director Jon Wilcox had the following to say following the visit "It gives Level Best great satisfaction revisiting contracts to discover that our Floor Renovation System is still structurally performing, the appearance of the floor is still highly polished and all this whilst leaving the end-user with a high-quality serviceable floor slab."
To learn more about how Level Best Concrete Flooring can assist with your warehouse floor dilapidation process, increase the chance of immediate warehouse re-letting or simply leave a clean and polished floor, please contact Level Best on 01405 819199 and ask to speak to one of our expert floor surveyors.