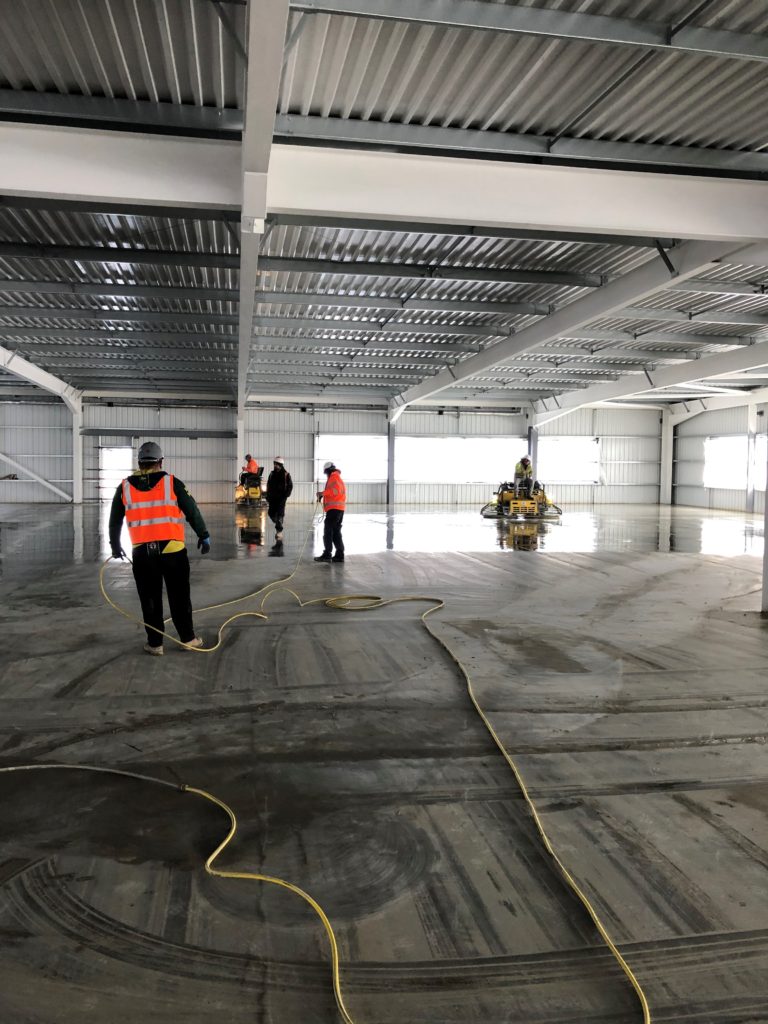 Concrete floor polishing commences on major contract in Ely, Cambridgeshire
Following the full supply and installation of circa 10,000m2 of industrial concrete floors over ground, mezzanine and first floor slabs, Level Best Concrete Flooring have commenced with the concrete floor cleaning, polishing and sealing system for this major high-specification contract in Ely, Cambridgeshire.
Level Best's Floor Renovation Team had to wait approximately 3-weeks post-construction for the floor to sufficiently harden, dry and cure before commencing with the concrete polishing works. The finishing aid and surface hardening densifier had already penetrated deep into the concrete, as the densifier is incorporated into the power trowelling process when finishing the floor.
Due to the tight programme, other trades have trafficked the floor and generated dust and left an untidy surface. Level Best will utilise four ride-on floor cleaners to thoroughly clean the surface of any dirt, grime and dust prior to the dust-proof sealing of the slab. The Renovation Team will then remove any microscopic roughness without exposing aggregate, through this intrusive-free system, and completely seal the floor – preventing future dust build up and leaving a hard and extremely abrasive surface.
To learn more about the cleaning, sealing and polishing of this new high-specification concrete floor in Cambridgeshire, East Anglia please contact one of our Floor Renovation experts on 01405 819199 or email your enquiry through to enquiries@levelbestconcreteflooring.co.uk .