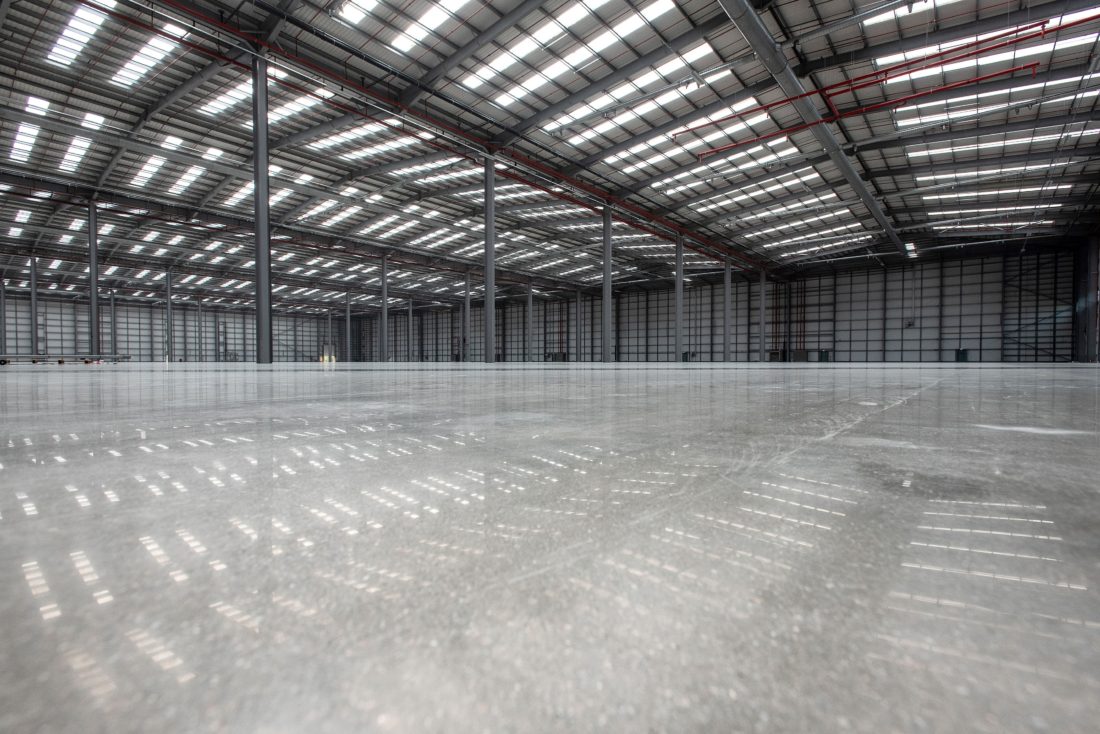 Increasing the letting ability of your warehouse
Level Best's all encompassing Floor Renovation System is helping warehouse owners and building surveyors alike with the cleaning, renovating and enhancing of the floors in their industrial warehouse and distribution units throughout the UK.
The Floor Renovation System starts with Level Best's concrete flooring experts carrying out a free, no obligation dilapidation survey on behalf of Building Surveyors, Building Owners or tendering Contractors to identify what intervention is required to maintain the floor's serviceability and make it available for immediate re-letting at the best possible rate.
Level Best's experienced Floor Renovation team will commence with the preparatory remedial work. Level Best recommend that racking bolts are core drilled and removed, impact damage repaired and joint arris breakdown remediated to give the greatest flexibility for future use of the building and ensure serviceability is not lost.
The next stage of the Floor Renovation System is the 6-stage concrete cleaning, polishing and sealing. Level Best microscopically grind and remove the inherent roughness, dirt and dust from the surface and open up the concrete. Two powerful products – a densifier and sealer – are then applied and worked into the concrete increasing abrasion and chemical resistance, structural integrity and appearance of the concrete floor.
The final stage of the Floor Renovation's cleaning and polishing system is to "buff-up" the concrete creating an easy-clean, light-reflective and dust-free surface allowing the letting agent to immediately re-let the warehouse or distribution unit – making Level Best Concrete Flooring's Floor Renovation System the ideal concept for getting the most out of your concrete floor.
To learn more about how Level Best can assist you with your dilapidation or tender process then please call us 01405 819199 and ask to speak to one of our concrete flooring experts. Alternatively if you have a concrete floor cleaning, sealing or polishing enquiry then email it through to enquiries@levelbestconcreteflooring.co.uk .