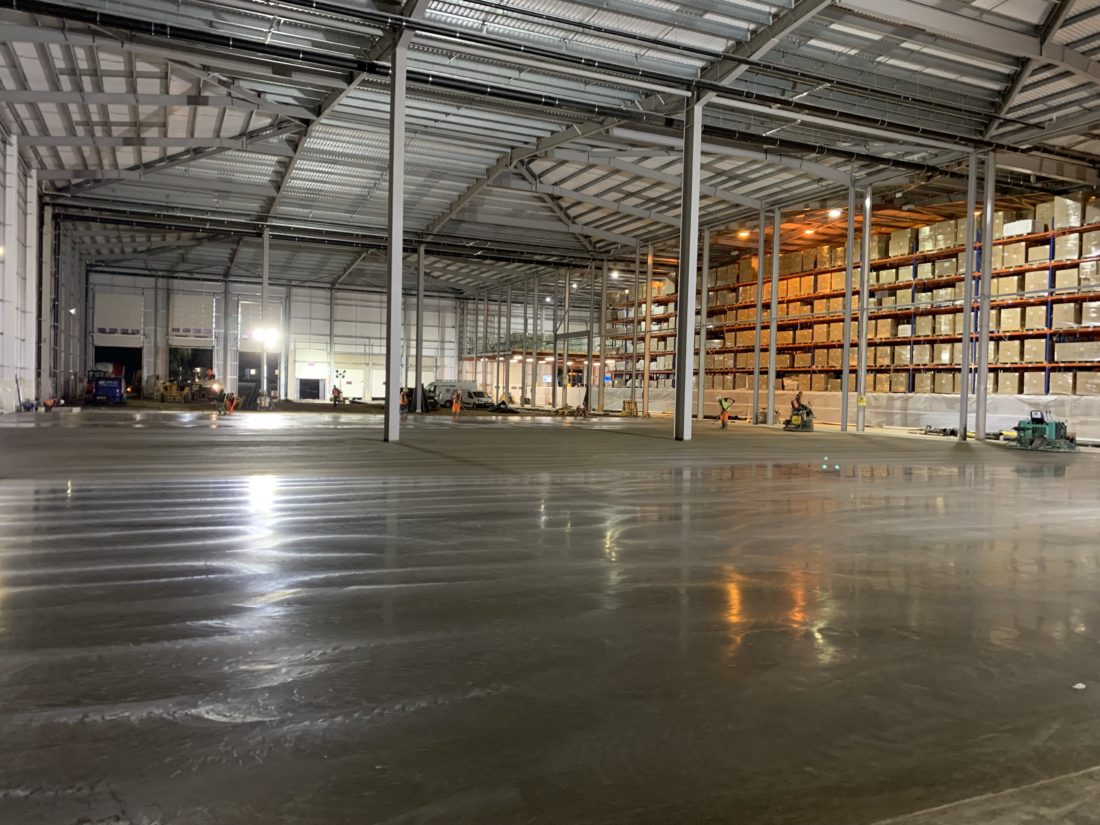 December workload for industrial concrete flooring contractor
Level Best Concrete Flooring kick off the final month of the year with a large task ahead of them in terms of concrete floor slabs to be renovated in time for Santa. The concrete flooring contractors will complete the concrete floor polishing contract in Ely, Cambridgeshire and recommence the concrete floor cleaning and refurbishment project in Minworth, Birmingham.
The industrial concrete floor laying team are constructing new floors in Sheffield for a new warehouse extension, installing a ground floor, external floor and mezzanine office slab on a project in Newcastle in the North East and also laying a warehouse floor on their doorstep in Goole, East Yorkshire.
The concrete floor repair team are replacing damaged floor joints in London and Birmingham for the next three weeks whilst the warehouse tenants have their planned maintenance periods. The concrete floor removal and replacement team are full depth floor sawing in Daventry and Bedford for one of our regular clients and will be removing and replacing concrete floor slabs in between the Christmas shutdown period.
The concrete flooring estimators are extremely busy for both new and existing clients with large concrete floor packages to tender for in Ellesmere Port, Andover, Brighton, Darlington, Barnsley and Goole.
If you are interested in supplying Level Best Concrete Flooring with any new products relating to our business, then please contact enquiries@levelbestconcreteflooring.co.uk and we will pass onto the correct individual, dependant upon what the products are. If you are a potential customer for Level Best then please either e mail Matt or Jon or telephone 01405 819199 and we will be happy to assist you.
We at Level Best Concrete Flooring wish all of our customers, suppliers and associates a very Merry Christmas and a healthy and prosperous New year.