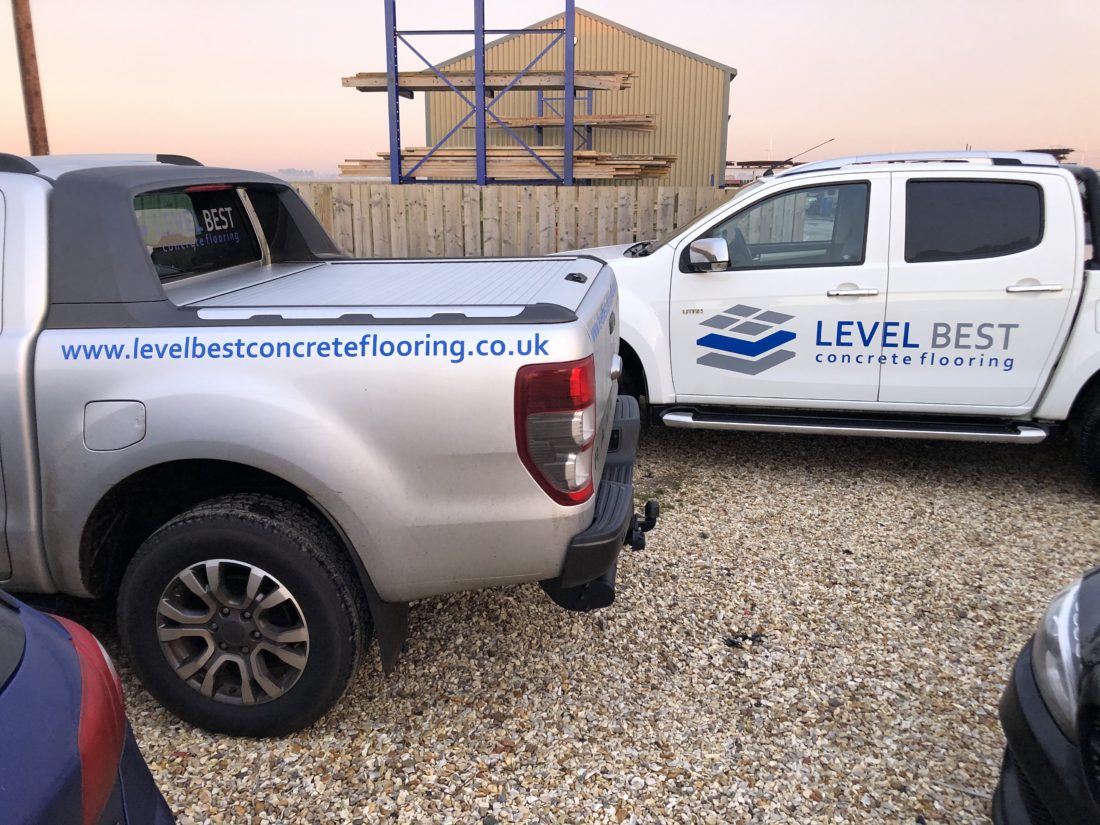 Two new vehicles purchased in preparation of 2020 workload
Due to further expansion Level Best Concrete Flooring has invested in the purchase of two new vehicles to enhance the service provided for clients throughout the year. As the order book for next year is already substantial and with the promotion of a new concrete flooring supervisor for 2020, Level Best management decided to purchase more vehicles to service clients more effectively.
With orders for 2020 already places ranging between Edinburgh and Ely in Cambridgeshire for January alone, Level Best want to ensure quality is maintained through all of their concrete flooring divisions.
Production Director Luke Morrow comments "we operate three laser screeds and one sub base levelling machine at Level Best and now we have 5 "pick up" trucks and 6 trailers to ensure our machinery is delivered to sites around the country to meet our clients deadlines"." Flexibility is the key for Level Best, with programme schedules as demanding as ever, states Luke".
There will be more information on the website coming soon with updates on January 2020 workload and another job opportunities for office and site based roles.
For any further information on Level Best Concrete Flooring please e mail enquiries@levelbestconcreteflooring.co.uk