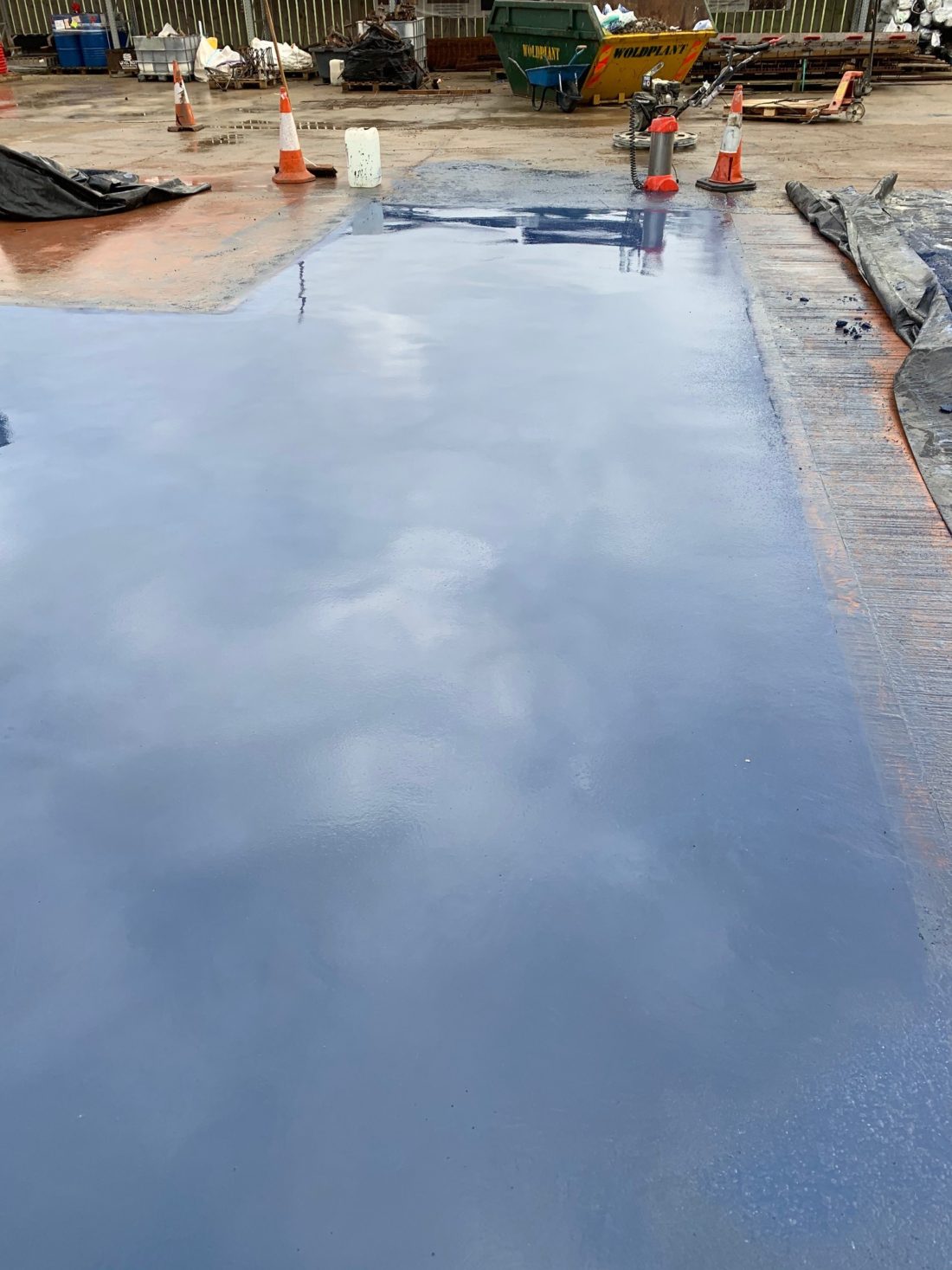 Coloured concrete floor samples continue to grow at group headquarters
Coloured and polished concrete flooring is becoming increasingly popular and we at Level Best have been experimenting with various different colours and systems for the past two years. This latest coloured concrete floor sample has received the colour blue to the surface and shortly we will be re-polishing the surface to slightly expose the aggregate on a certain section. The blue coloured topping has been complimented with a white granite stone to improve the surface appearance of the concrete.
Level Best will be carrying out further coloured concrete flooring samples as time and interest increases and so if there is particular colour you or your client are interested in then please contact us and we will be happy to add this to our range of samples. In the meantime, please keep following our website to see what we are up to next in terms of industrial coloured concrete flooring samples.
We are also about to start installing a red coloured concrete floor slab at an industrial location in Preston, Lancashire. Various different surface finishes will be carried out dependant upon usage within the factory.
We love concrete floor innovation at Level Best so if there is anything you would like us to look at or consider then and as long as it's industrial, manufacturing, warehousing or commercial then we are interested! Head office telephone number is 01405 819199 and email enquiries@levelbestconcreteflooring.co.uk