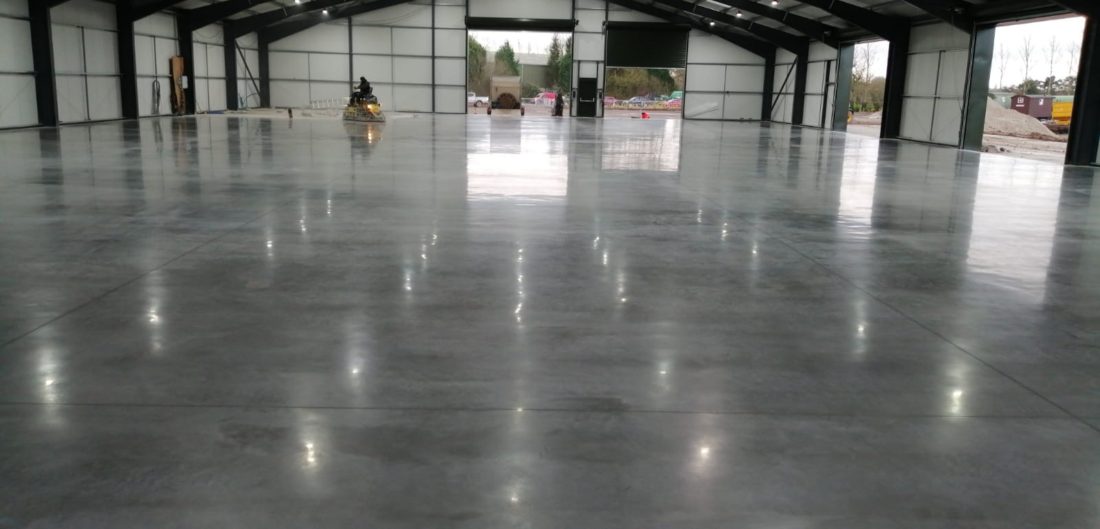 Insight into concrete flooring contracts to be carried out in February 2020
Level Best Concrete Flooring, the specialist industrial concrete flooring contractor from East-Yorkshire, has an almost full order book going into the second month of 2020.
February 2020 is another opportunity for Level Best to showcase their full range of concrete flooring services and solutions – ranging from the design and construct of jointless steel fibre reinforced concrete floor slabs to the clean, polish and seal of existing floor slabs through the Floor Renovation System.
Floor Renovation in Birmingham
New design and build warehouse floor in Leicester
Speculative warehouse floors in Rotherham
Warehouse extension in Huddersfield
Coloured concrete floors in Preston, Lancashire
Jointless steel fibre reinforced concrete floors In Sunderland
Removal and replacement of damaged concrete floors in Daventry, Northamptonshire
Laser screed hire in Scotland and London
Sub base levelling in Norfolk
To learn more about the various contracts we have on in the month of February please give the office a call on 01405 819199 and ask to speak to one of our concrete flooring experts. If you would like to supply any of the construction materials for any of these projects please contact our Company Buyer Karen on 01405 819199 or email her at karen@levelbestconcreteflooring.co.uk .