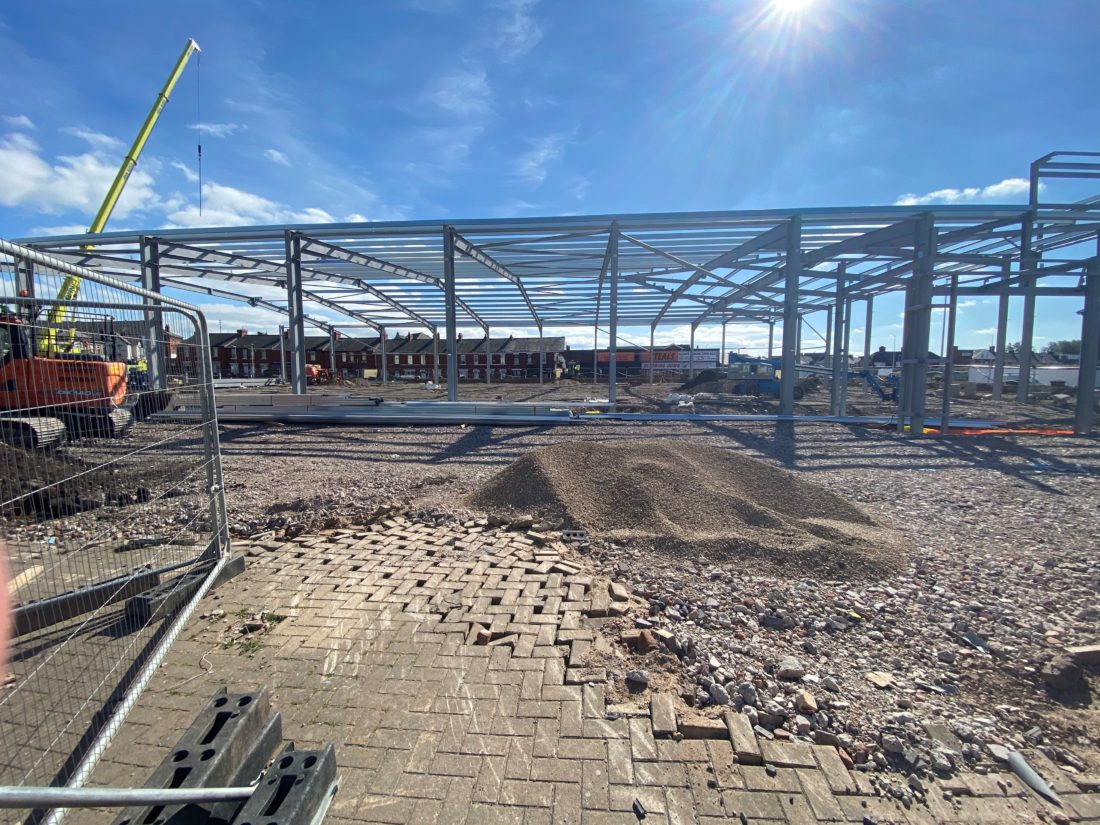 Industrial concrete flooring contractor obtains first warehouse concrete flooring contract in Blackpool, Lancashire
Level Best Concrete Flooring are pleased to announce one of the most recent contract award wins, this time in Blackpool, Lancashire. The concrete flooring contractors will be on site nearing the end of July 2020 to install the gas membrane, insulation and 150mm deep cast insitu concrete floor slab.
One of the concrete flooring contractors estimators Mr Matt Lill comments "this is the fourth concrete flooring contract we have been awarded in the North West in the last 5 weeks. The region is proving very fruitful for Level Best" and "We look forward to working with both new and existing customers on these concrete flooring projects in the North West of England over the next few months".
Level Best will also be reeling out a new innovate concrete flooring solution which has recently been developed. The system involves the installation of a flexible perimeter sheet which protect the perimeter from concrete splash during casting, ensuring that the best possible product is handed over without the age-old snagging issues. Once the slab is cast, the strip is cut below slab level and has no impact on slab shrinkage, appearance or performance.
For more details on the concrete flooring schemes Level Best Concrete Flooring are working on in the Blackpool or the North West of England please feel free to contact us on 01405 819199 or enquiries@levelbestconcreteflooring.co.uk .