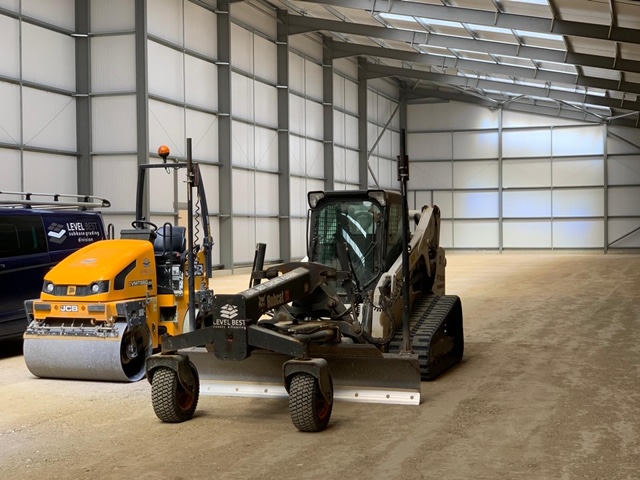 Laser controlled subbase levelling machine is working flat out
Level Best Concrete Flooring are currently on site in Sleaford carrying out the laser controlled sub base levelling and compaction prior to the industrial floor being cast at this large distribution centre in South Lincolnshire.
The floor will be constructed by the industrial concrete flooring contractor the following week once the initial preparation works has been completed. The Bobcat T-650 is fully booked for the months of May and June laying and levelling the final layers of stone, ensuring the industrial slabs Level Best construct will be constructed on the highest quality subbase.
For more details on the stone trimming and sub base levelling operations that Level Best can provide for you please contact one of Flooring estimators on 01405 819199 .