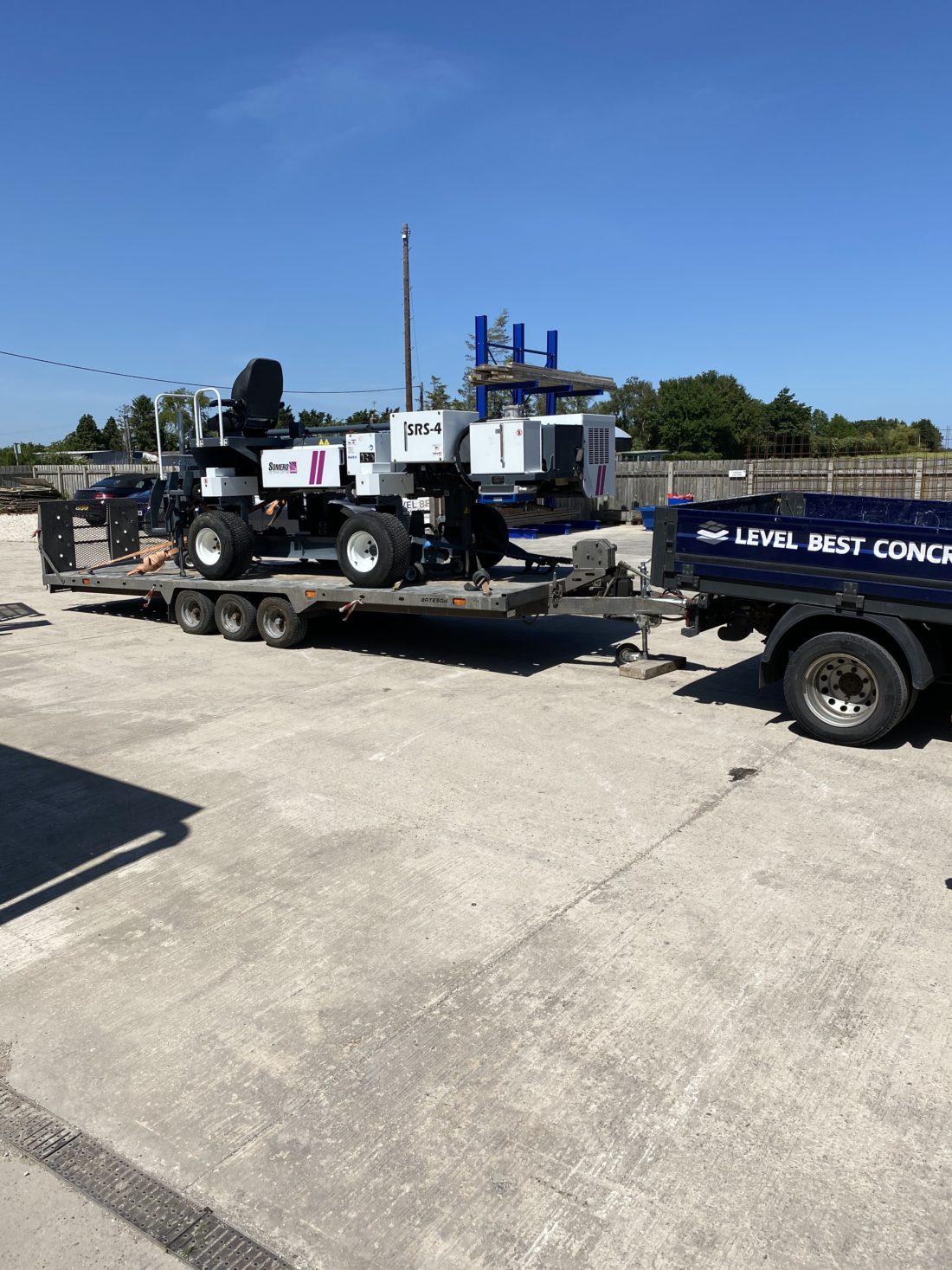 Level Best Concrete Flooring are chosen to test new Somero SRS-4 laser screed
As part of the company's ongoing drive into research and development and innovation in concrete flooring, Level Best Concrete Flooring has trailed the new Somero SRS-4 laser screed concrete floor laying and levelling machine on a new warehouse floor slab in Scunthorpe, North Lincolnshire.
The innovative concrete flooring contractors were impressed by the laser screed in terms of its versatility and accuracy when trying to achieve a high tolerance of surface levelness and flatness. This warehouse concrete floor slab in Scunthorpe in North Lincolnshire also had an office area attached to it and the Somero SRS-4 was ideal working in close proximity to the internal steel columns.
For more information on the other innovative ideas relating to Concrete Flooring which Level Best are currently experimenting with please contact either Jon Wilcox or Matt Lill on 01405 819199 or alternatively email enquiries@levelbestconcreteflooring.co.uk .