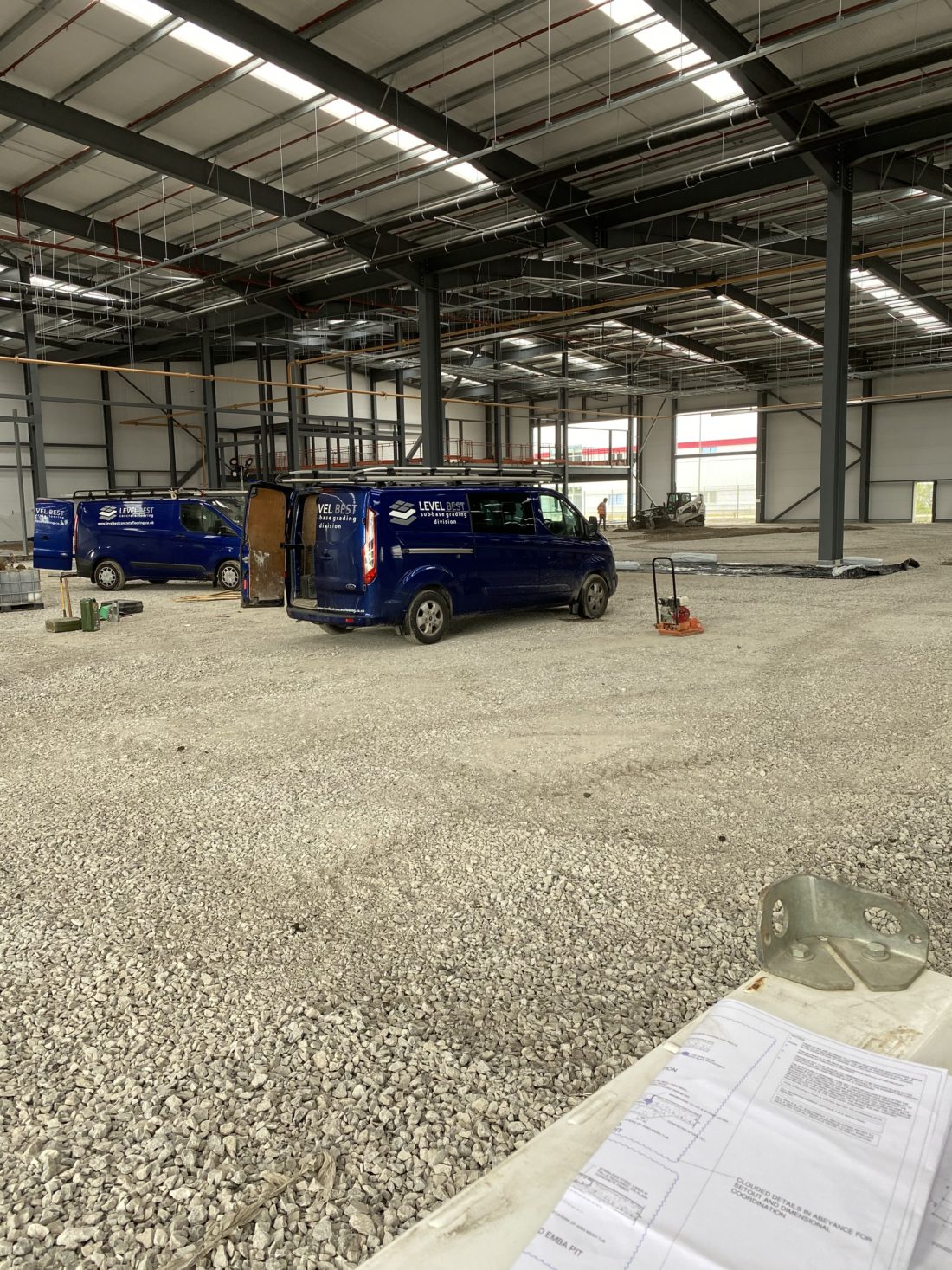 Level Best Concrete Flooring commences large warehouse concrete flooring project at Ellesmere Port, Cheshire
Level Best Concrete Flooring are now currently on site carrying out the laser controlled sub base preparation with their own Bobcat TS – 650 sub base levelling machine, installing both steel and galvanised construction joints and also isolating the main portal steel columns and perimeter columns.
This warehouse is an exciting challenge for the Level Best Concrete Flooring team as the floor slabs are both ground bearing and piled solutions in various different sections of the same concrete floor
The Level Best Design Team has had to use all of their vast experience in co-ordinating the different concrete floor design solutions. Level Best benefit immensely from having experience on knowing how to design the floors and also the best methodology in constructing them.
Part of this warehouse floor in Cheshire will be reinforced with Bekaert steel fibres for "jointless" floor slab construction, with other sections being designed and installed with steel fabric design solutions. The warehouse total 102,000 square feet of internal space and we provide progress photographs during the two week floor installation period on our website shortly.