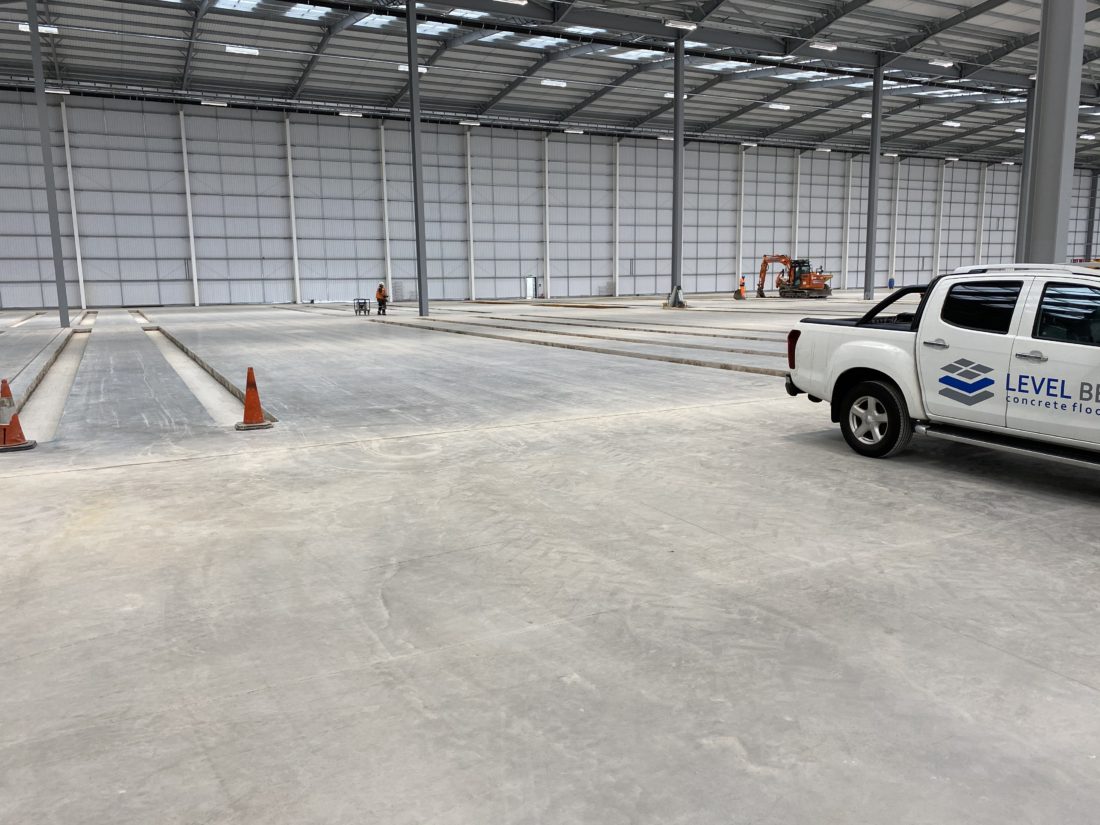 Innovation in concrete flooring
We are currently on an industrial warehouse site in Derby carrying out the remodelling of the existing concrete floor to cater for a new mobile racking system. Once the sections of concrete floor have been cut out and removed from site to be crushed and recycled for hardcore a large amount of slurry is generated. Level Best has been working with one of their suppliers to demonstrate a slurry reducing chemical (below) which vastly reduces the amount of waste created. Once the slurry has been treated it also perfectly acceptable to use the reduced and dried material as a fine blinding layer beneath the floor slabs.
Level Best are also currently exploring the design and construction of carbon friendly floor slabs using recycled reinforcement in either steel fibres or steel mesh detail. Blended cement types and reduced slab depths are also catered for without any compromise on floor quality and long term performance.
Level Best are also trialling a new floor repair system to work in tandem with their Floor Renovation System. This floor repair system will not only be structurally sound but also increase aesthetics to allow landlords and agents to market their buildings more successfully to Prospective tenants and minimise dilapidation costs further down the line. Trials on the new floor repair systems are being carried out at the group headquarters of Level Best Concrete Flooring in July, so please follow our website for further details.