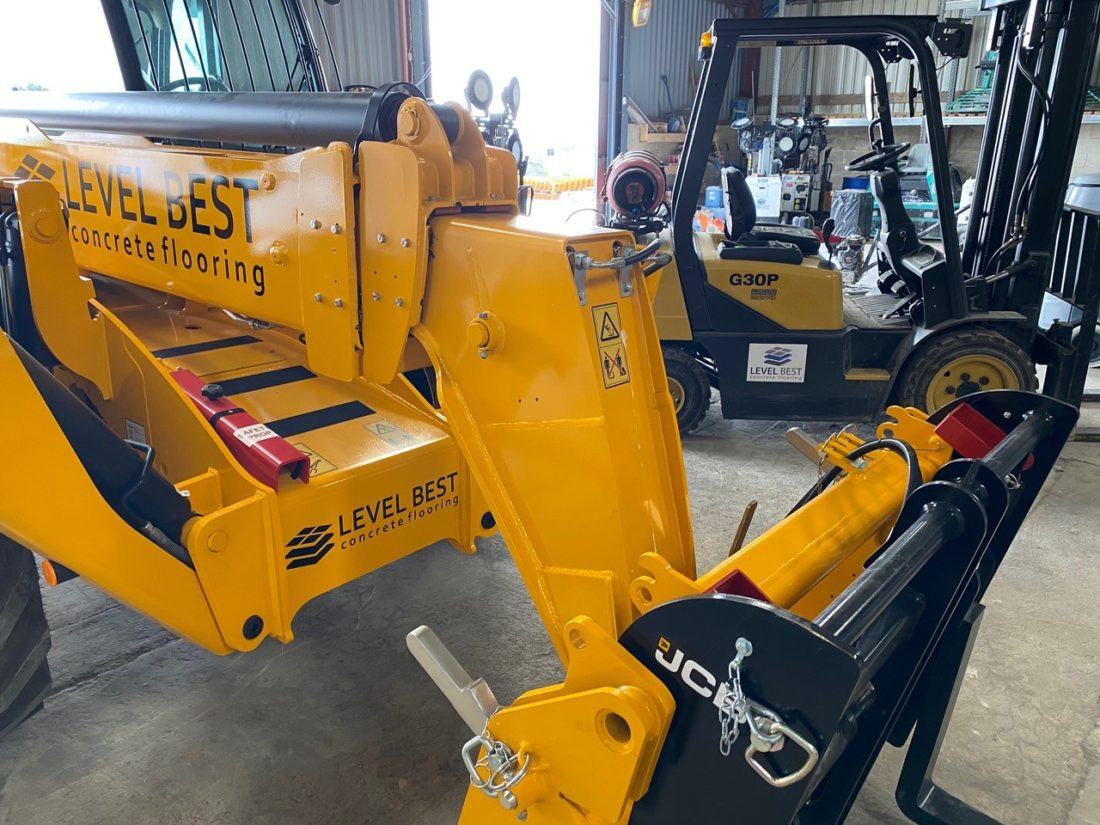 Warehouse floor refurbishment and cleaning contractor invest in new equipment to increase on site productivity
Level Best Concrete Flooring has invested in new equipment to cater for the demand of their concrete floor renovating and concrete floor removal and replacement services.
Level Best specialise in the renovation of concrete surfaces and re-modelling of existing concrete slabs to suit client requirements. The new fork lift and floor cleaning machine assists Level Best's Floor Renovation teams in increasing the onsite productivity which is vastly important when new tenants are ready to occupy the buildings.
The new telehandler has a 14 metre boom which becomes extremely useful when Level Best operatives are removing damaged concrete sections of floor from buildings and loading the concrete sections into recycling crushers or tippers etc. Level Best Concrete Flooring also specialise on the installation of dry shake surface topping and floor hardeners and the telehandler will attach to the industrial concrete flooring contractors topping spreader machine.
For more details on any of the floor re-modelling, floor cleaning, floor renovation or design and build concrete flooring services that Level Best Concrete Flooring can provide contact at enquiries@levelbestconcreteflooring.co.uk or simply telephone 01405 819199 and ask for the estimating department.