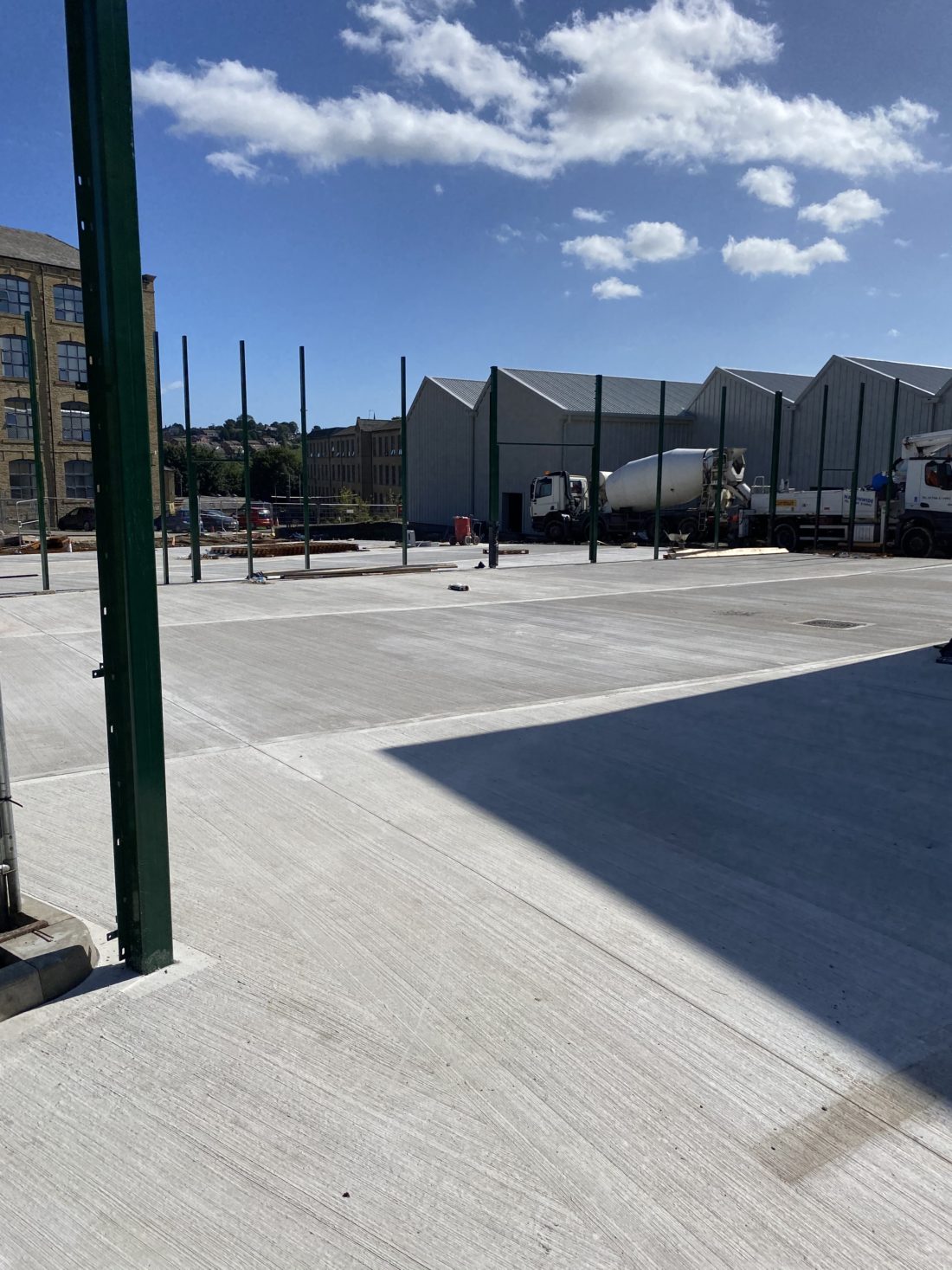 Excellent progress been made in Batley, West Yorkshire
Level Best Concrete Flooring are making excellent progress on a large internal and external concrete flooring contract in Batley, West Yorkshire on behalf of a new Yorkshire-based Client.
Following successful completion of the first phase of the external service yard concrete flooring, Level Best has moved inside to construct the internal powerfloated concrete floor slabs. Due to the nature of the specification and design, Level Best has had to pre-set all insulation board and mesh reinforcement prior to the pumping of the ready-mixed concrete utilising mobile concrete pumps.
Level Best are again showing their versatility by moving from larger laser screed and direct discharge contracts in London to pre-set and pump contracts in West Yorkshire utilising the Somero S-940 laser screed in – an innovative machine capable of operating on pre-set insulation board and mesh reinforcement whilst guaranteeing high tolerances.
Currently three concrete pouring days in, Level Best are looking forward to completing the remaining four concrete pours and handing over a successful contract to another new client. Keep visiting the website for further updates on this contract in Batley, West Yorkshire or for future upcoming industrial concrete flooring contracts in the North-East of England, London and Bedfordshire. Level Best Concrete Flooring also carry out industrial concrete floor repair, clean and polishing to existing concrete floor slabs on behalf of Landlords, Building Consultants and Principle Contractors, with an impressive Floor Renovation Contract currently underway in Milton Keynes.