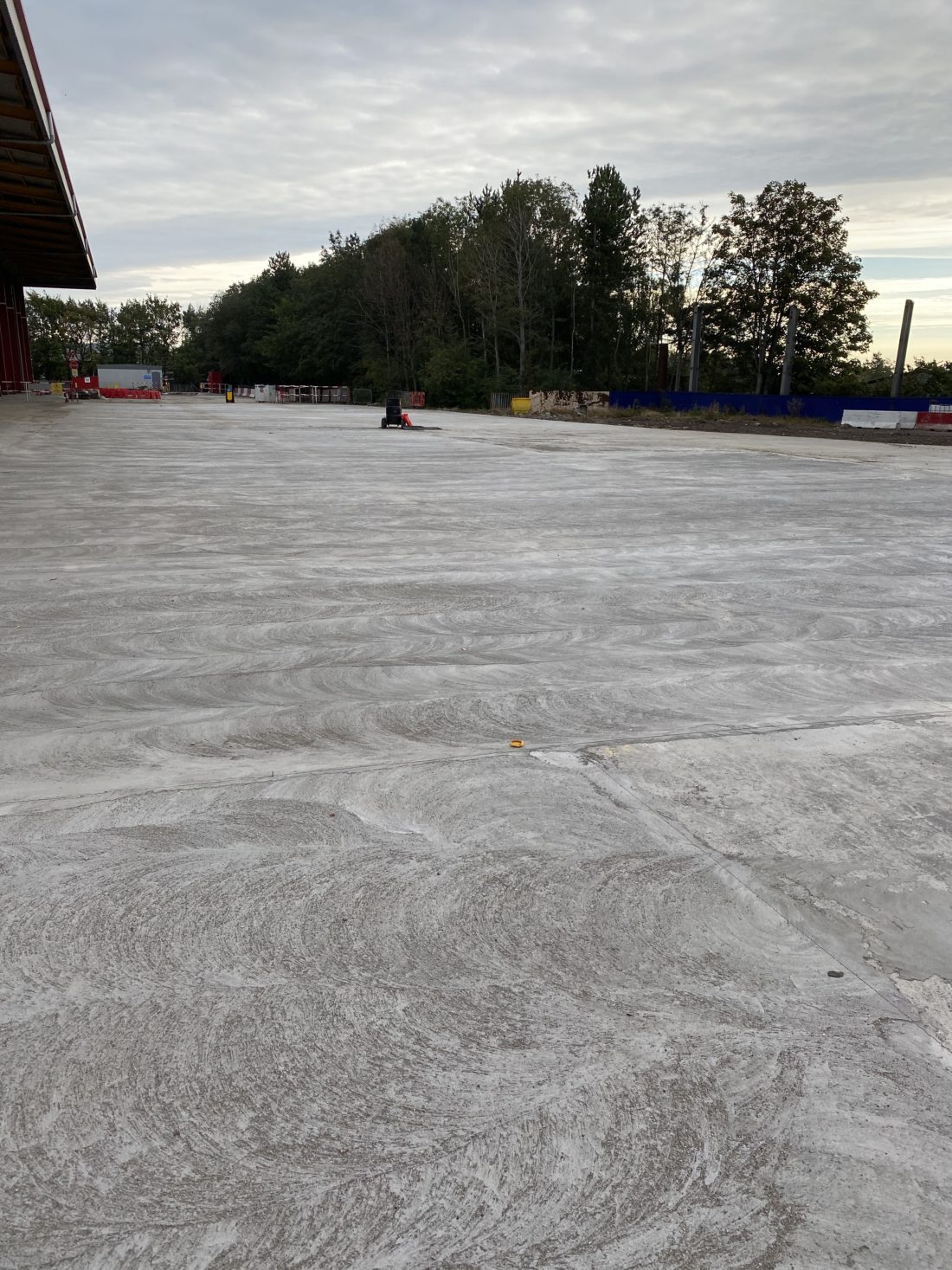 Slab removal and replacement project in Newcastle reaches completion
Level Best Concrete Flooring's major project division has almost reached completion of the removal of existing concrete floor slabs and the design and replacement of new steel fibre reinforced concrete floors. The concrete floor removal and replacement project in Newcastle took precisely 6 weeks to carry out from the initial mobilisation to site, through to completion.
The industrial concrete flooring contractors' vast range of floor removal equipment came into its own, with examples such as full depth concrete floor saw machine, drilling and dowelling machine, laser screed concrete floor laying machine, joint installation machine and floor sealing equipment. As you can see from the range of floor removal and replacement equipment we utilise at the bust concrete floor contracting company, we can carry out all of the requirements with our "in house" equipment and expertise along with years of experience within the concrete flooring replacement and reinstatement industry. We now look to de–mobilise the concrete floor removal and replacement equipment and commence our third phase of the year of floor replacement at Fedex, Bedford, on behalf of another "blue chip" client the company works directly for.
Should you like to know more about the variety of concrete flooring schemes that Level Best Concrete Flooring are currently working on, or perhaps have a concrete flooring project of your own, then please feel free to contact us on 01405 819199 or email enquiries@levelbestconcreteflooring.co.uk .