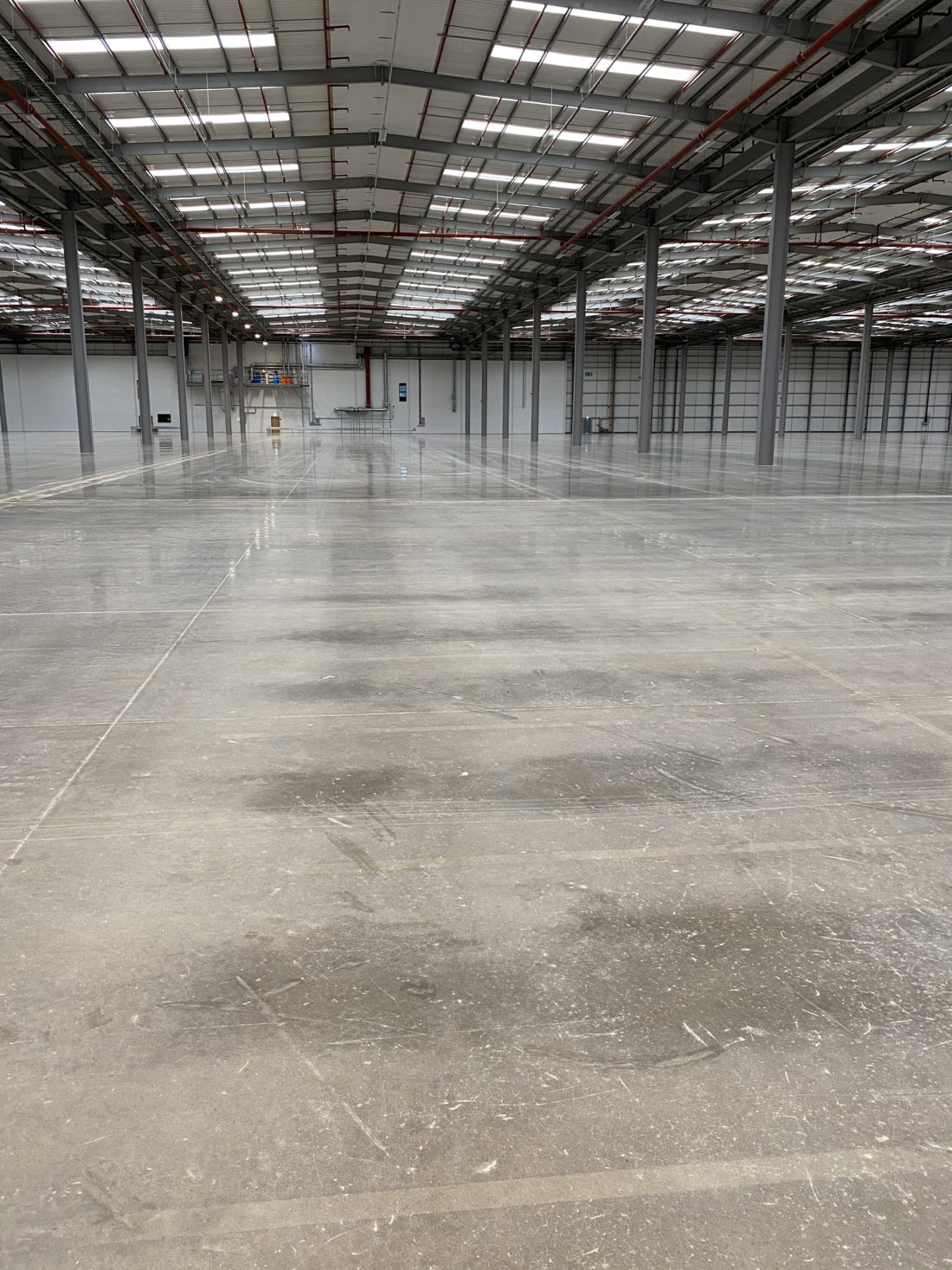 As one major dilapidation contract completes in Northamptonshire another commences in Bristol
With this fantastic floor warehouse floor concrete flooring renovation project on behalf of Prologis at Kettering in Northamptonshire completing, Level Best Concrete Flooring go onto start another large warehouse concrete floor slab repair, clean, polish and seal project at Avonmouth industrial estate in Bristol on behalf of developer Logicor. The photographs below show the finished warehouse concrete floor slab on completion of all the racking bolt removal, joint repairs, floor polishing and cleaning and joint sealant install.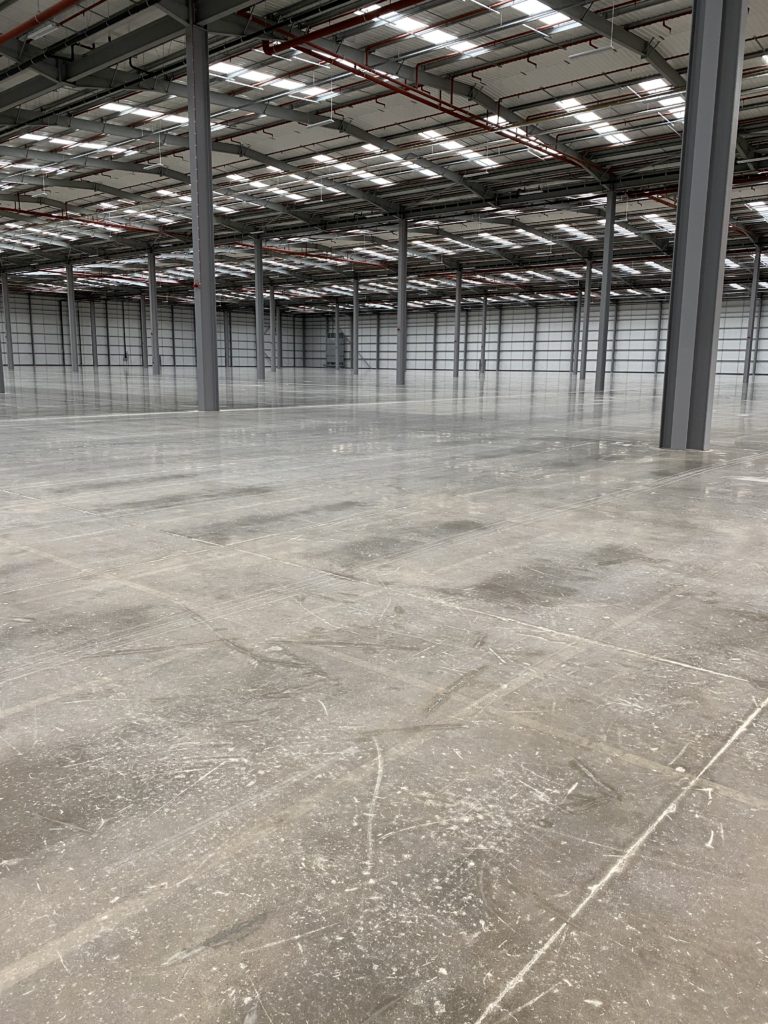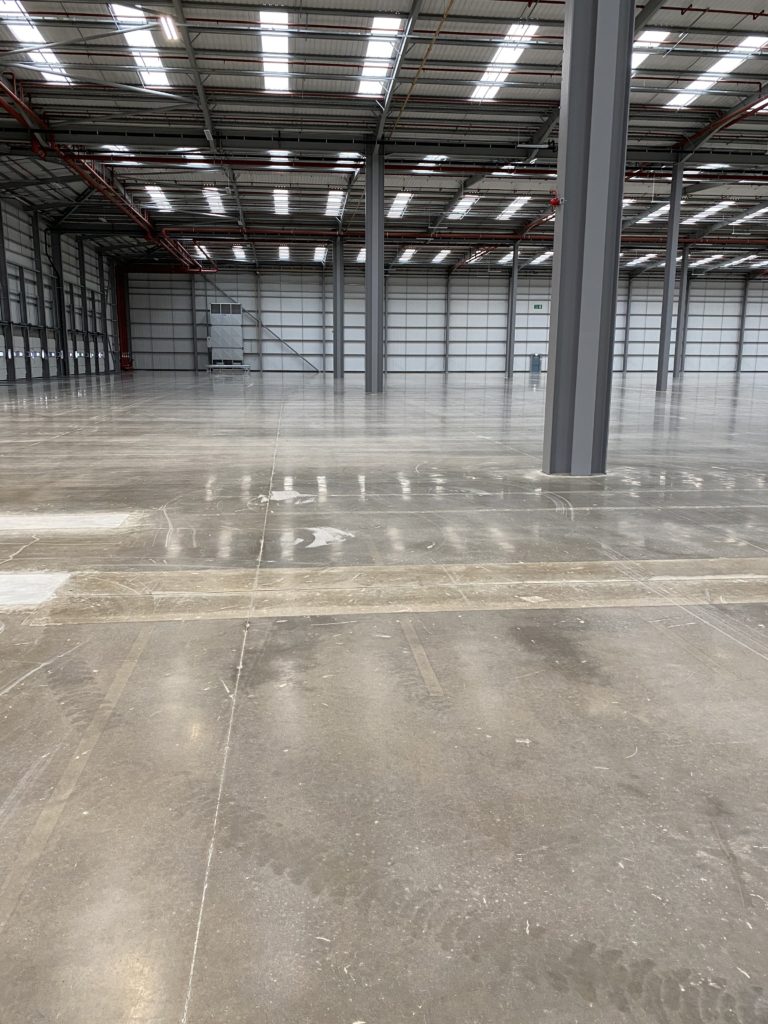 Level Best Concrete Flooring removed and replaced 600 linear metres of construction joint using their most industrial floor joint repair system within the concrete flooring contractors joint repair range. Both high strength and powerfloated concrete was used as well as permanent steel construction joints to provide both full load transfer and serviceability for the end user. The full scope of works also incorporated repairs to the floor area adjacent to the dock levellers and other heavily trafficked sections of the warehouse. The client opted for a fully polished floor slab system to improve the "let ability " of the warehouse and also improve the longevity and lifespan of the concrete itself.
The new warehouse refurbishment project in Avonmouth involves the repair of around 20,000 racking bolt fixings, line marking removal, tyre marking removal, floor polishing system to 35,000m2, sealant to all of the construction joints plus another new addition to the floor joint repair system. On this concrete flooring project in Avonmouth Level Best Concrete Flooring will be using another one of their heavy duty floor joint repair systems for the 300 metres of dominant floor joints.
Further details on the concrete floor clean polish and seal project in Bristol will be available on our website throughout the forthcoming months. Please feel free to contact the estimating department should you require further information on 01405 819199 or email us at enquiries@levelbestconcreteflooring.co.uk .