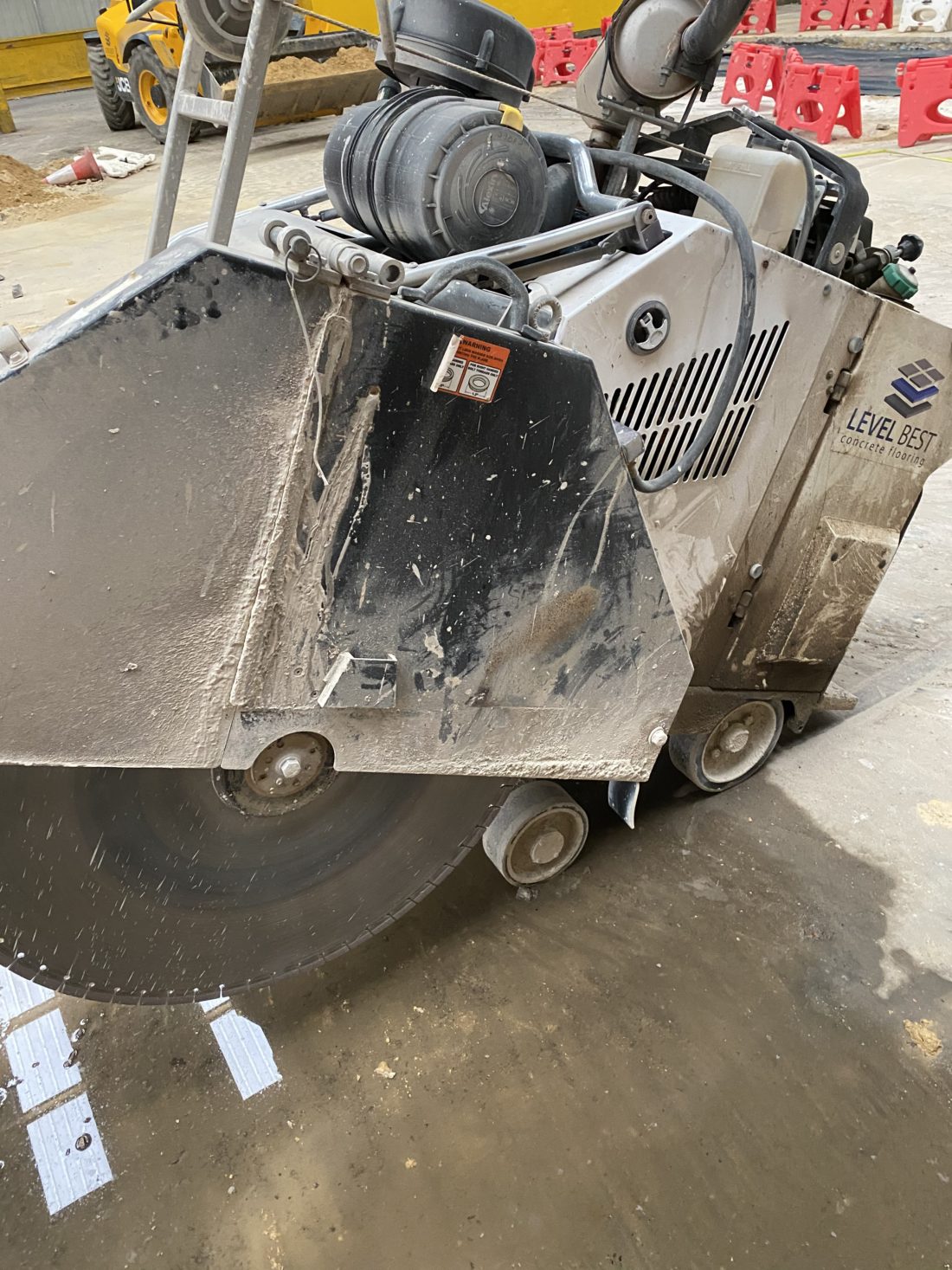 Floor slab removal and replacement in food factory, Bradford, West Yorkshire
Level Best Concrete Flooring, the industrial contractors based in Yorkshire, has been awarded the design and construction of a new steel fibre reinforced jointless warehouse floor at a food factory in Bradford, West Yorkshire.
Not only does this major project involve the installation of a new steel fibre floor slab it also involves the demolition and removal of the existing warehouse floor. The concrete floor will be removed into manageable sections and removed from the building for recycling purposes. Level Best will then be installing dowel bar detailing using their modern steel bar installation system, which not only reduced vibration for operatives, but also installs dowel bars quickly and accurately.
The concrete floor slab will be removed and replaced during 5 separate visits to site, commencing in November and running right the way through until August 2021. Please keep glued to the website for further update son this exciting concrete floor removal and replacement project in Bradford, West Yorkshire.
Should you find this article of interest or perhaps are looking at the design and construction of a new concrete floor slab, please contact one of our friendly estimating team on 01405 819199 or simply email enquiries@levelbestconcreteflooring.co.uk