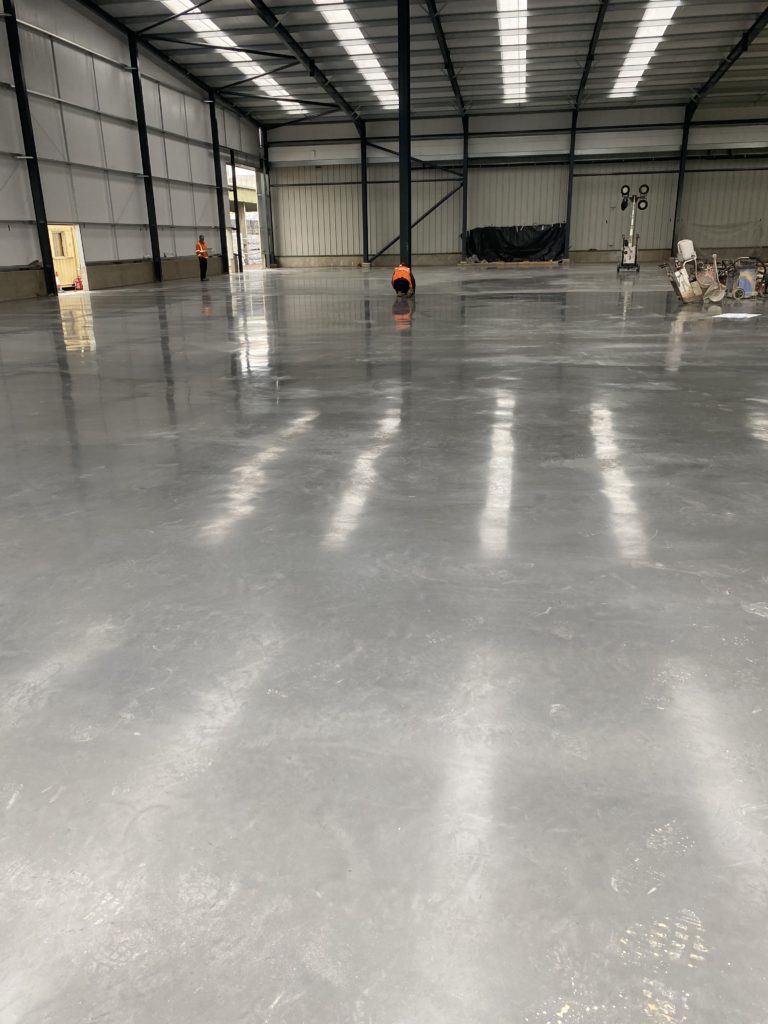 Steel fibre reinforced concrete specialists
Yorkshire-based industrial concrete flooring contract Level Best Concrete Flooring specialise in the design and construction of steel fibre reinforced industrial warehouse concrete floor slabs. Level Best's in-house engineering experience and expertise allows the industrial concrete flooring contractor to showcase an all-encompassing service – starting at conception stage and moving through the preliminary and final design stages and completes with the construction of high-tolerance steel fibre reinforced industrial concrete floor slabs.
Level Best have the capacity to design and construct both pile-supported and ground-bearing steel fibre reinforced slabs. With the following contracts to be completed by Level Best in the coming months:
Jointless steel fibre reinforced warehouse floor supported on pre-cast piles in Beverley, East Yorkshire
Jointless steel fibre reinforced industrial suspended floor slabs in Ellesmere Port, Cheshire
Steel fibre reinforced overlay slabs as part of a factory extension in New Holland, North Lincolnshire
Jointless steel fibre and mesh reinforced ground-bearing combi-slabs in Rotherham, South Yorkshire
Fully-restrained steel fibre and mesh reinforced factory floor combi-slabs in Paignton, Devon
Jointless steel fibre reinforced warehouse floor supported on piles in Swinderby, Lincolnshire
Jointless steel fibre reinforced slab for waste transfer facility in Sunderland, Tyne and Wear, North-East
To understand more about Level Best's all-encompassing industrial concrete floor slab design and construction services, or if you have a steel fibre reinforced tender or enquiry, email through to enquiries@levelbestconcreteflooring.co.uk or ask to speak to one of Level Best's steel fibre reinforced concrete specialists at 01405 819199.