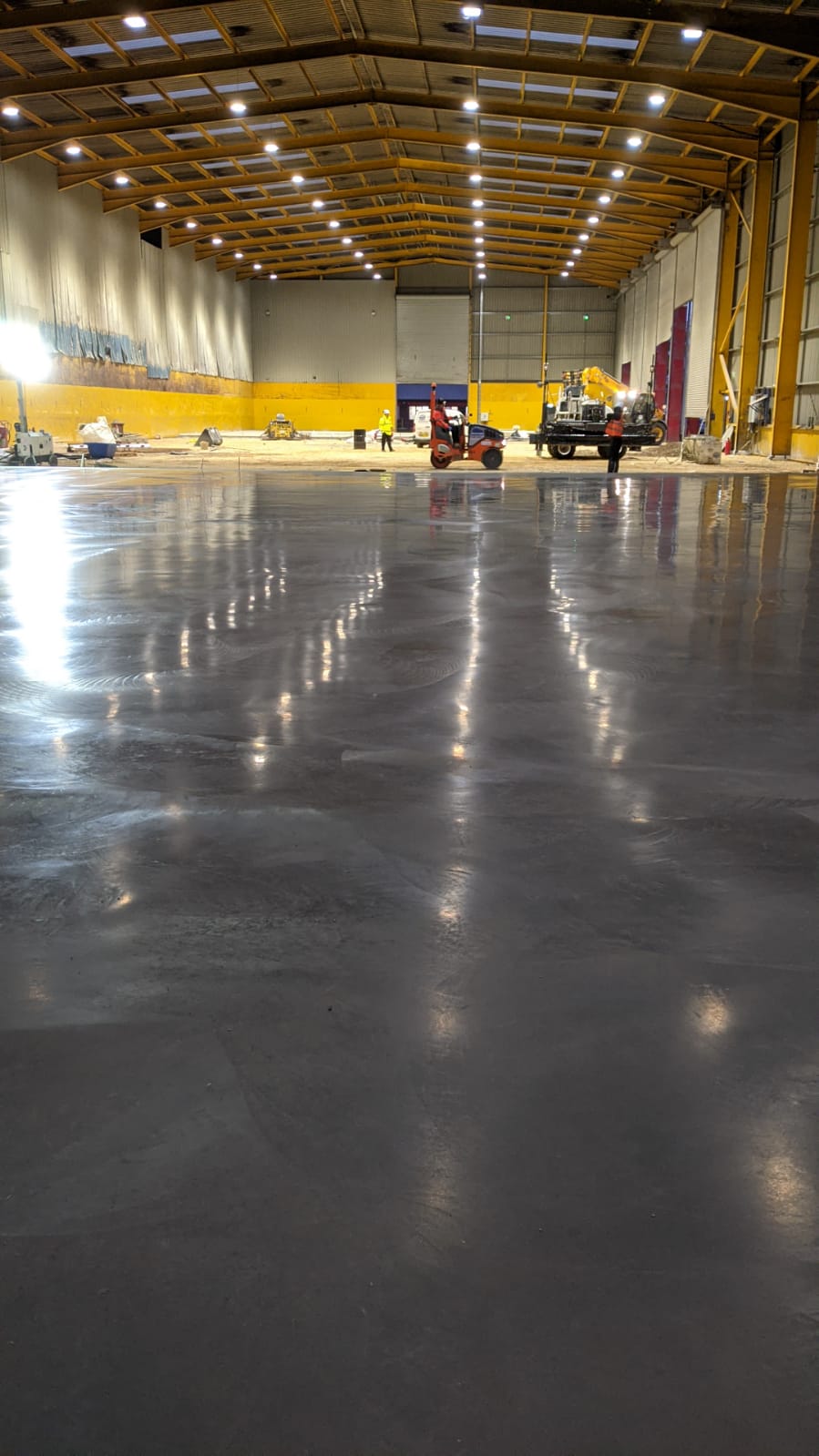 Steel fibre reinforced concrete floor orders surge at Level Best Concrete Flooring
Level Best Concrete Flooring has obtained a record number of "jointless" steel fibre reinforced concrete floor slabs for new industrial warehouse concrete floor slabs in December and also into the new year up to August 2021.
One of these exciting steel fibre reinforced concrete floor slab projects are already underway at a new waste recycling plant in Tyneside and an extension to a food factory in Bradford West Yorkshire. Level Best Concrete Flooring has got the best intentions of the customer at heart at all times and we especially can add value when it comes to our skills and technical knowledge of each and every interface detail with forklifts, doorways and floor joints.
Level Best also have extensive experience in the application of dry-shake toppings. Dry-shake topping are applied to freshly laid industrial warehouse concrete floors to provide consistent coloured finishes, enhanced aesthetics, increased abrasion capacity and to suppress fibres in steel fibre reinforced concrete floors. Level Best's experienced Production Team carefully select appropriate mix designs to ensure there is sufficient (but not too much) bleed water to ensure the dry-shake toppings can be worked monolithically into the concrete whilst preventing delamination.
If you are looking for advice on your new concrete floor slab, whether you require a heavy-duty "jointless" system or a warehouse floor with sawn induced joints, please feel free to contact one of our friendly and experienced concrete flooring estimators for advice and guidance on 01405 819199 or email enquiries@levelbestconcreteflooring.co.uk .