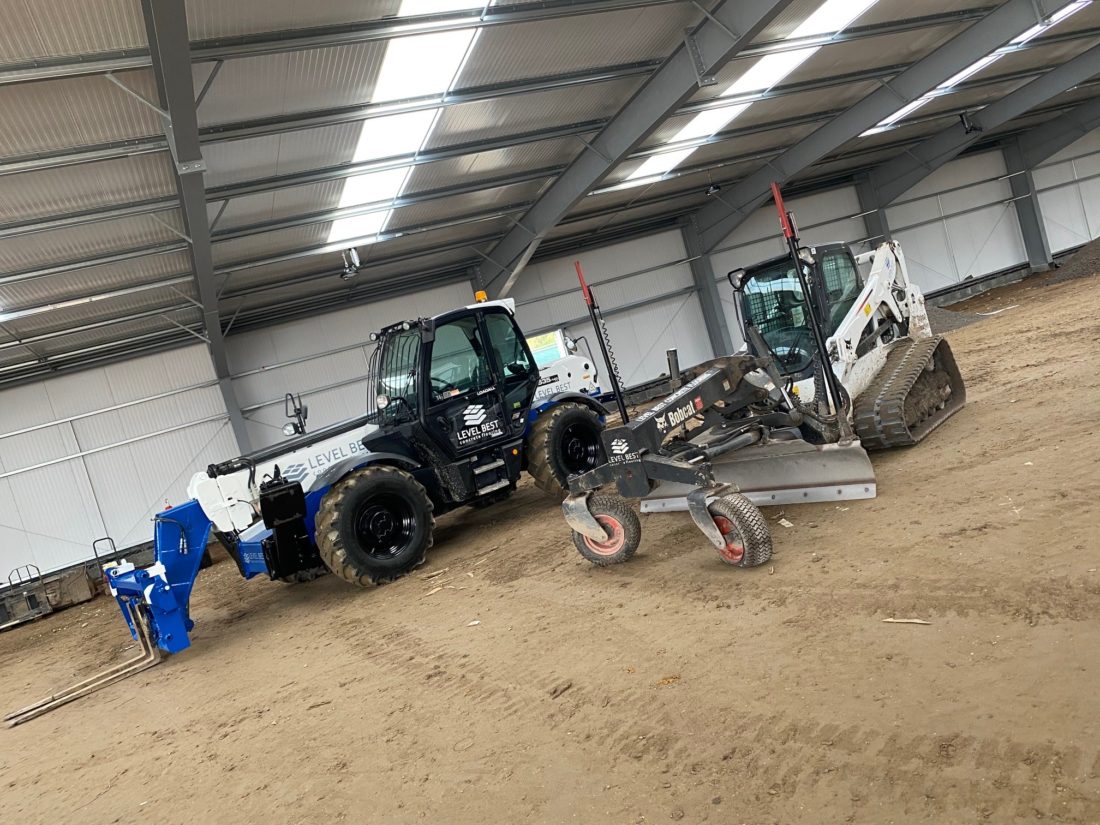 Industrial concrete flooring contractor invests in new sub base levelling machinery
Level Best Concrete Flooring, the industrial concrete flooring contractor based in Yorkshire, has invested in further equipment, this time to assist in the speed to which the flooring contractor can lay and compact sub base material.
The new telehandler will work in conjunction with the laser-controlled stone levelling machine to increase the capacity of the sub base levelling service that Level Best provides for clients.
With the influx of new orders created by the rapid growth in warehousing, Level Best needed to improve the quantities of sub base material the contractor can install on large warehousing projects. Commercial Manager for Level Best Simon Rabone quotes "The once rapid methods we used at Level Best to install sub base to accurate tolerances has now become too slow due to our current workload and hence the we have pushed the boundaries further to improve our production rates for our clients says Simon".
Should you be interested in finding out more information of the services all related to industrial warehouse concrete flooring that Level Best Concrete Flooring can provide for you then please contact one of our friendly estimating team on 01405 819199 or email enquiries@levelbestconcreteflooring.co.uk .