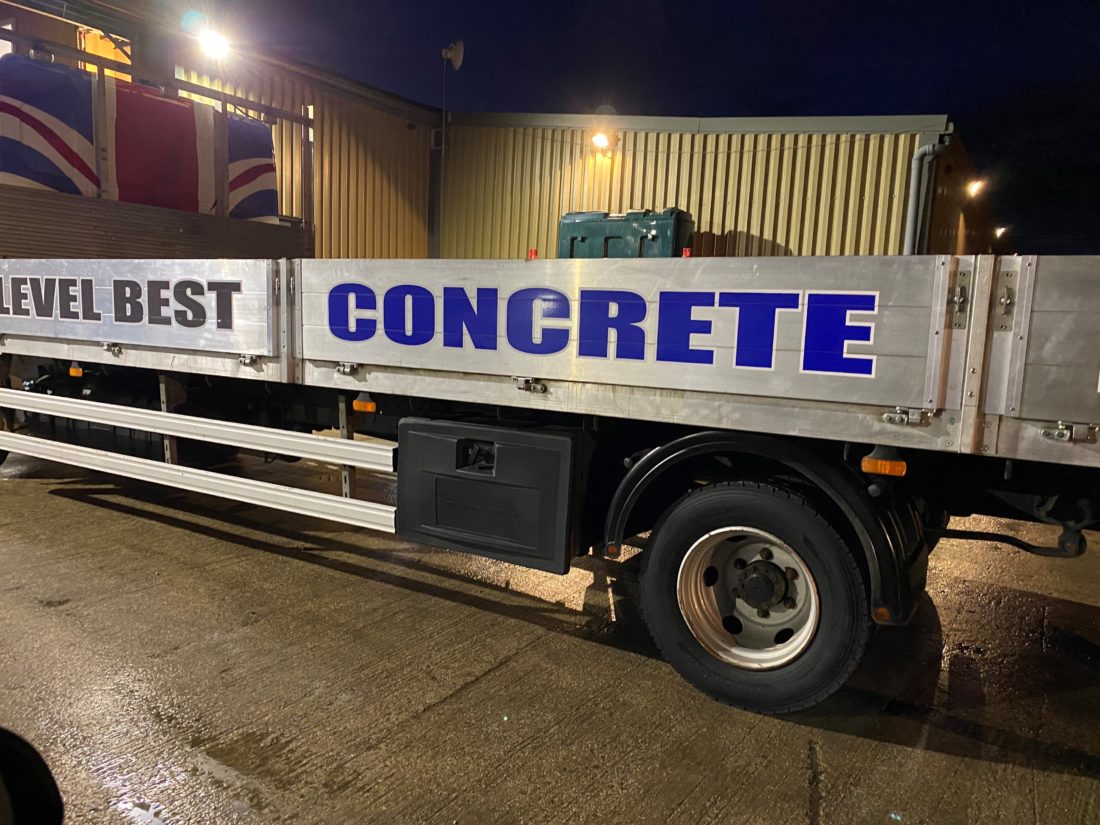 Concrete flooring contractors expand the warehouse floor refurbishment business
Level Best Concrete Flooring has invested further in new equipment to improve the services offered within the warehouse floor renovation side of the business. With new long wheel based truck and delivery van on board, Level Best is perfectly suited to carry out numerous warehouse floor refurbishment schemes at the same time. The concrete polishing machines used to renovate and polish the existing concrete floors throughout the UK do take up a lot of space and hence numerous delivery vehicles are required for each project.
The delivery vehicles can also be utilised to move the smaller laser screed concrete floor levelling and laying machines and hence are a really good multi-purpose fit for the industrial concrete flooring contractors with a nationwide coverage.
If you would like to know more information on the various different types of concrete flooring services that Level Best can provide for you, then please contact one of our estimating team members on 01405 819199 or email enquiries@levelbestconcreteflooring.co.uk