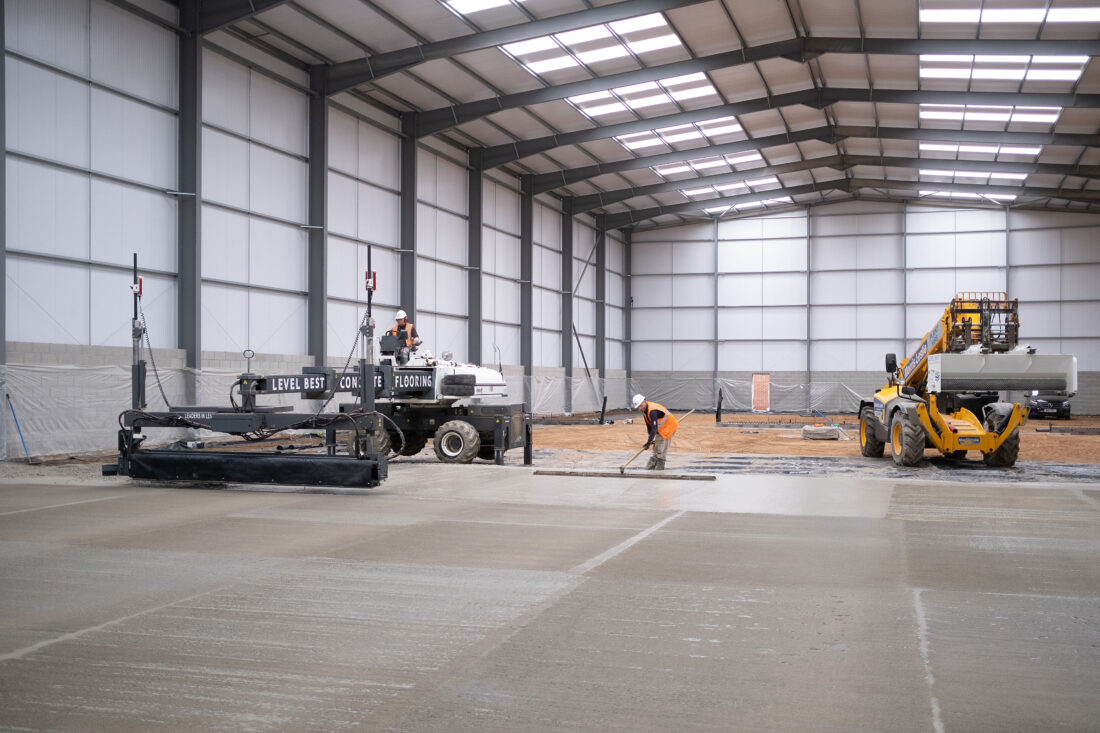 Major waste recycling facility contract secured in Coventry, West Midlands
Industrial concrete flooring specialist's Level Best Concrete Flooring has secured a major contract to carry out the design and construction of the internal jointless combi-slabs for a new waste recycling facility in Coventry, West Midlands.
Level Best's technical team were involved in the early conception stages of the project, assisting the Client and Project Engineer with the specification of the floors due to the technicality. The team decided on a steel fibre and steel mesh reinforced jointless combi-slab – the ideal solution for a waste transfer station's intended purpose and life span.
The inclusion of a high dosage of steel fibres allows the slab to be designed as to not have sawn induced joints on a typical 6m grid. The omittance of sawn joints will provide the incoming tenant with a floor free from joint breakdown, a regular maintenance problem with concrete floors, especially waste recycling facilities which are subjected to heavy traffic from heavy-duty loading shovels and buckets.
The contract will be Level Best's second steel fibre reinforced jointless contract in Coventry, having recently completed a jointless floor slab design and construction as part of a production facility extension. Level Best will also be carrying out steel fibre and steel mesh reinforced jointless combi-slab contracts in Boston, Sheffield, Dartford and Bradford over the next couple of months – cementing Level Best as one of the leading steel fibre reinforced jointless slab and waste recycling facility specialists.