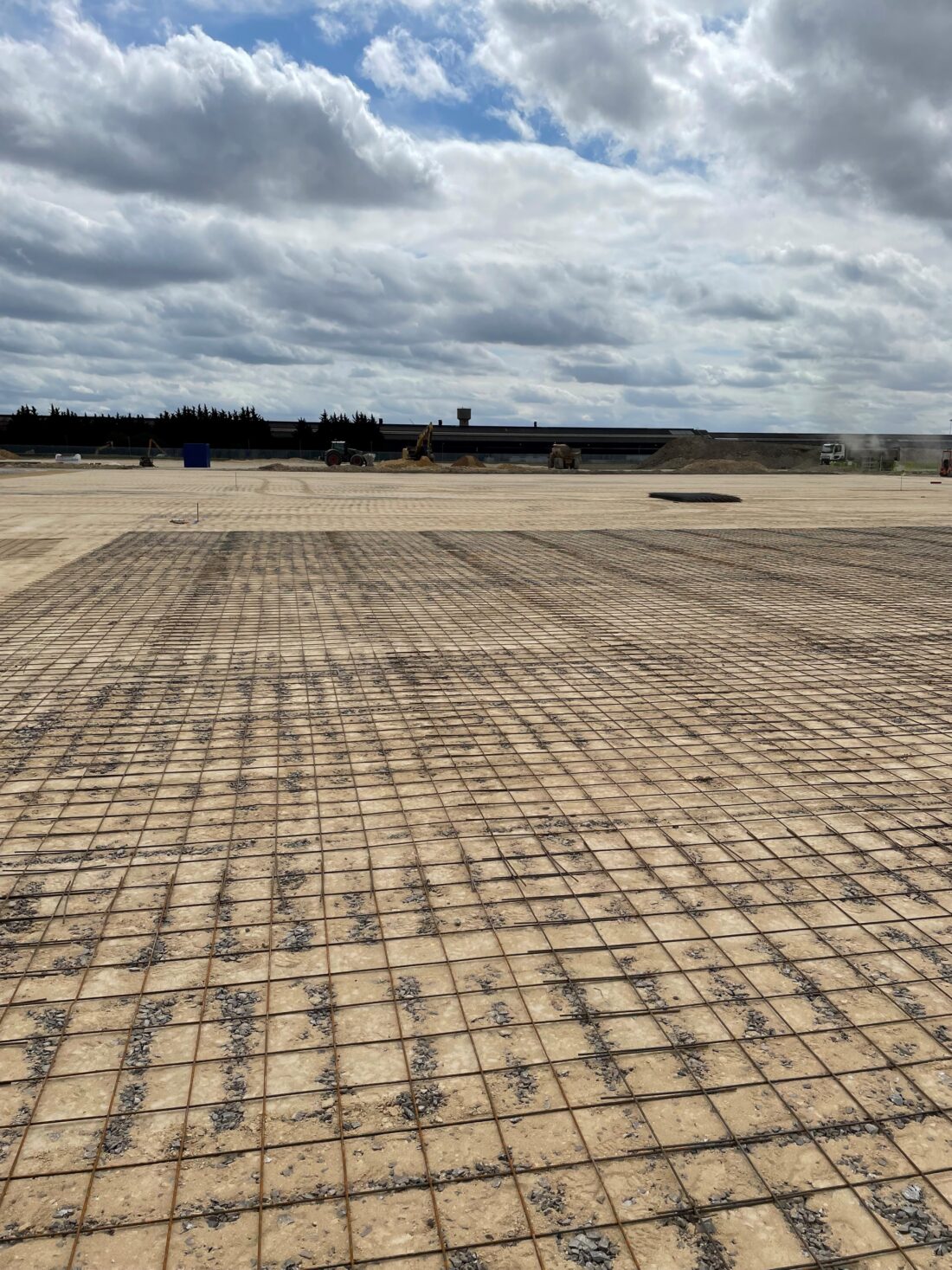 New clad rack warehouse concrete floor slab project commenced in Corby, Northamptonshire
Level Best Concrete Flooring the industrial concrete floor slab contractors has commenced on the concrete floor slabs for the new clad rack cold store in Corby, Northamptonshire.
The 36 concrete pours will be carried out over the next three month period, due to the depth of the floor and complexity of the steel fibre and loose bar reinforcement detailing. The project is absolutely huge and the 8,000m3 of concrete will be supplied by local batching plant and steel fibres will be integrated within the concrete mix to provide a heavy duty design capable of withstanding various different load types to the concrete floor.
The clad rack facility will tower metres high above the sky line and create outstanding forces onto the raft foundation and floor slabs design. Level Best Concrete Flooring have within their staff the necessary skills and experience to construct the concrete floor slab to the highest of standards, having carried out the construction of this type of concrete floor slabs previously.
Please keep an eye on our website over the forthcoming months for regular updates on how the Yorkshire-based laser screed concrete flooring contractor of choice is progressing with the installation of the concrete floor slab in Corby, Northamptonshire.