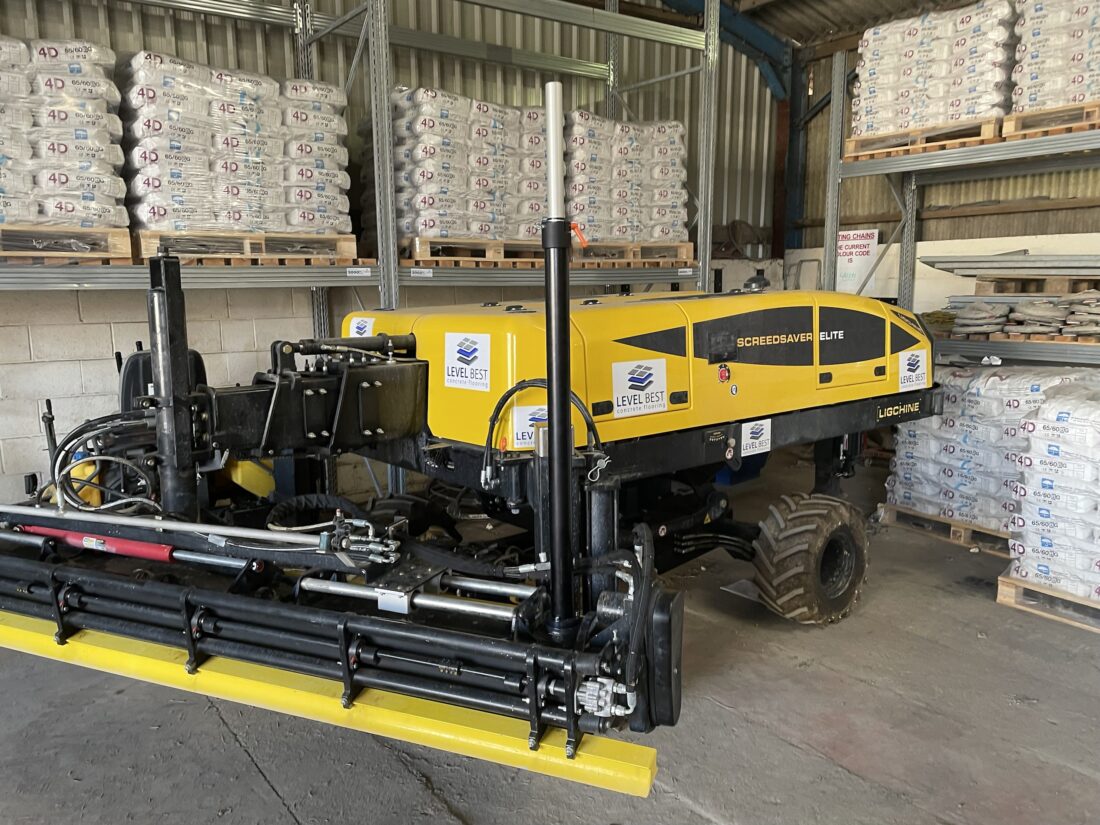 Laser screed purchase at Level Best Concrete Flooring
Level Best Concrete Flooring has invested again in the latest technology in laser screed concrete flooring, with the addition of the Ligchine Elite laser screed. The new laser screed is the fifth new member to the laser screed fleet and reinforces Level Bests ability to provide a quality concrete floor slab and service on the numerous multi-unit schemes throughout the UK and Channel Islands the concrete flooring contractors work on at any one time.
With Level Best working throughout the country on multi warehouse schemes, rather than carrying out the massive "mega shed" schemes, the need for multiple laser screeds has become a necessity to provide an excellent service for their clients. Level Best Concrete Flooring also pride themselves on innovation in concrete flooring, keeping the industrial concrete flooring contractor at the forefront of the industry.
For more details on how Level Best can provide you with a quotation please contactenquiries@levelbestconcreteflooring.co.uk .