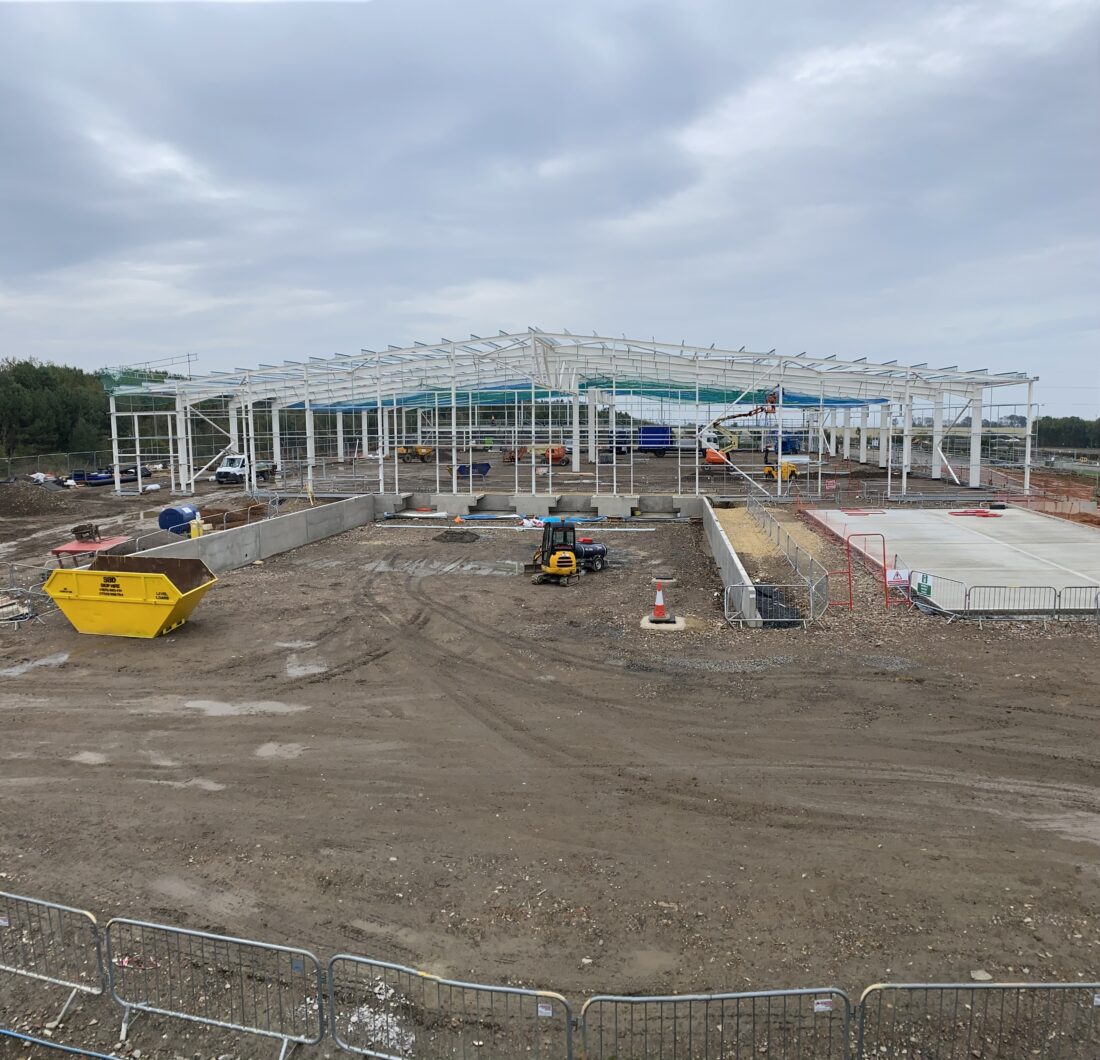 Major industrial concrete flooring scheme commencing in the North-East
Yorkshire-based industrial concrete flooring contractor Level Best Concrete Flooring has commenced on a major scheme in Northumberland which involves the detailed design and construction of 60,000 square foot of industrial concrete floor slabs for a multi-purpose facility. The facility will provide one of the UK's largest contamination control product manufacturer and distributor with additional manufacturing and distribution operation and capacity north of Newcastle on a business park in the heart of Northumberland.
Level Best's subbase levelling and final regulating trimming operational operatives have mobilised from Goole, East-Yorkshire to commence with the final regulating trimming of the subbase in Northumberland. Gas membrane works will follow and will be undertaken by Level Best alongside slab preparation works including column isolation details, galvanised steel joint preparation and a series of varying construction joint erection including diamond dowels and dowel cradles to slab design parameters.
Please keep visiting the website for further updates on this major North-East development. If you material enquiries for the scheme then contact Level Best's head office on 01405 819199 and ask to speak to Company Buyer Karen Hammond.