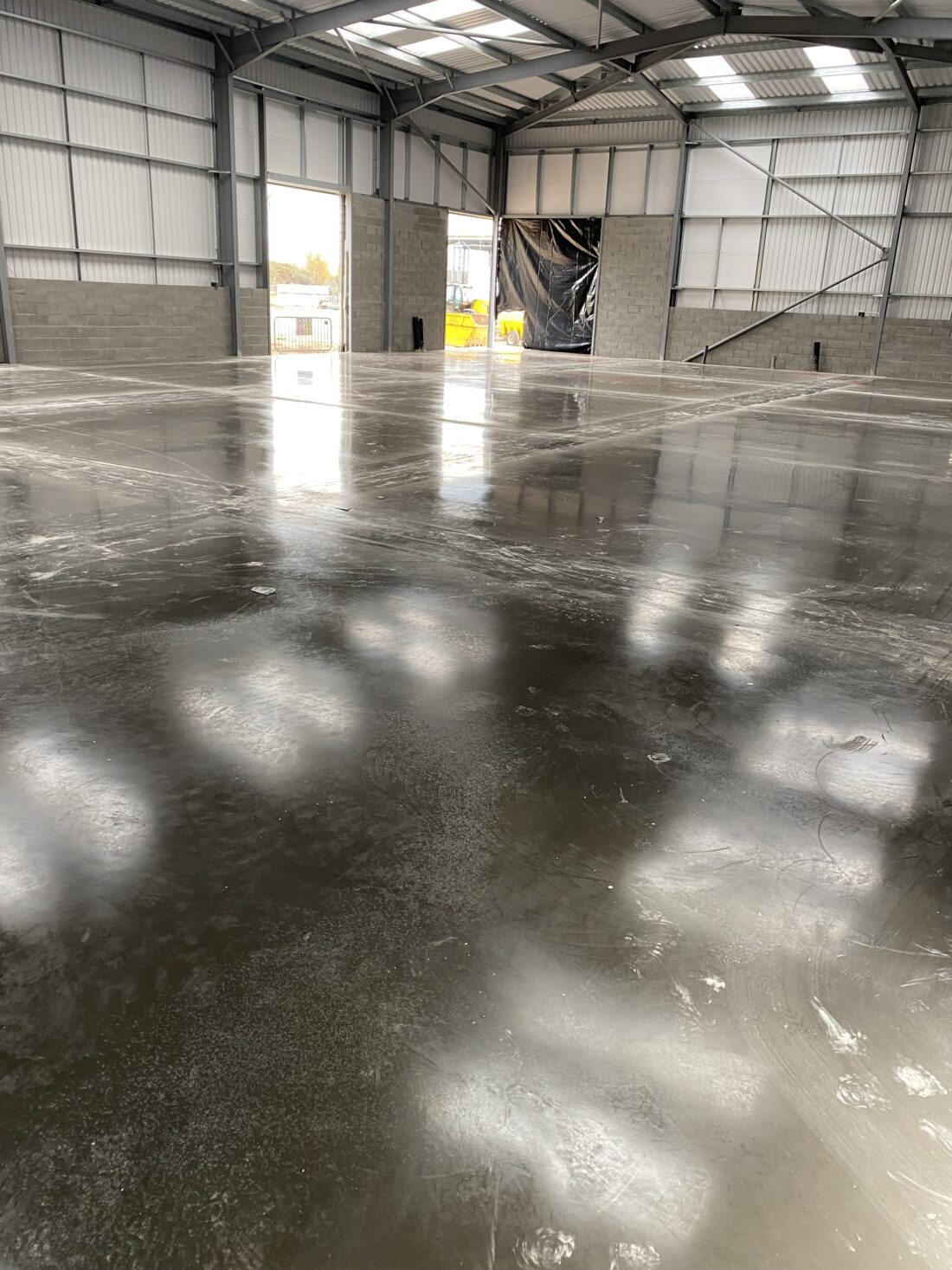 First phase of multi-unit industrial development in Kellingley, West Yorkshire
East-Yorkshire based industrial concrete flooring contractor Level Best Concrete Flooring has completed the first phase of a multi-unit development in Kellingley, West Yorkshire as part of a fantastic regeneration scheme, converting old pit ground into a multi-unit industrial development available for immediate letting in early 2022.
The first industrial unit was installed including laser screed slab installation, galvanised doorway joint transition details and a full powerfloat finish and a curing and sealing compound.
Level Best also showcased their innovative instant sawn joint instant seal system. This is a solution where joints are instantly sealed after the joint is installed, preventing debris buildup alongside protecting arris edges during future construction trafficking from further trades. The joint sealant also provides its main purpose, which is to seal the joint for the incoming tenant.
Please keep visiting the website for further updates on this fantastic multi-unit regeneration development in Kellingley, West Yorkshire where Level Best will be installing a further 4,000m2 of industrial concrete floor slabs.