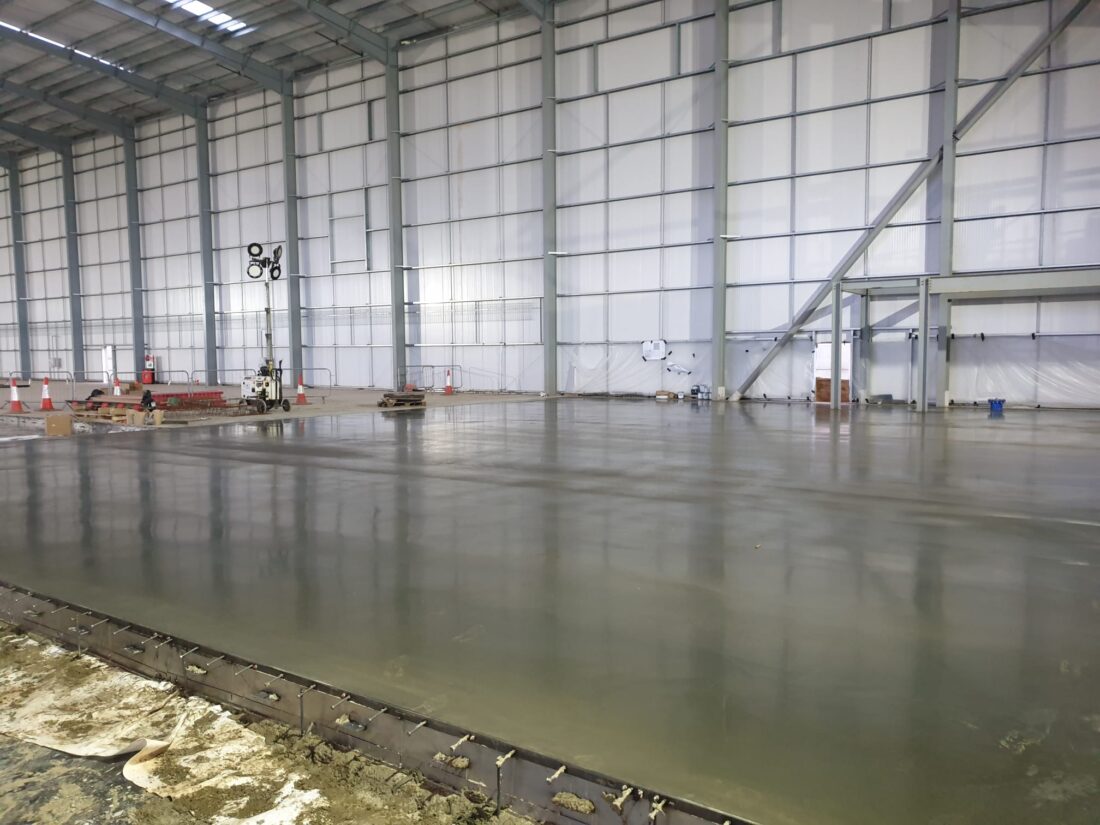 Steel fibre reinforced waste recycling concrete flooring in Coventry
Yorkshire-based industrial concrete flooring contractor Level Best concrete flooring are currently carrying out a major waste transfer station project in Coventry, West Midlands on behalf of a repeat Nottinghamshire-based building contractor.
The works involve the design supply and installation of "jointless" steel fibre reinforced concrete floor slabs. This concrete flooring solutions leaves the waste transfer end-user with a concrete floor which is free of all sawn induced expansion joints which are subject to breaking down due to the Client's operational processes with heavy-weight loading shovels. The only joints in the slab area permeant steel armoured construction 'day' joints which have armoured edge protection at FFL, a system ideal for all waste transfer facility systems.
Alongside the "jointless" floor slab design in Coventry, West Midlands, Level Best Concrete Flooring will also be using a variety of high-strength concrete and high-abrasion resistant dry shake toppings to further protect the floor slab from the end-user's operations. Both products are applied in specific areas where the operational processes are carried out at a high volume. The variety of different solutions and systems are always warmly welcomed by the waste transfer facilities managers.
Please keep revisiting the website for further updates on this major waste transfer facility project in Coventry, West Midlands for updates on Level Best's progress onsite.