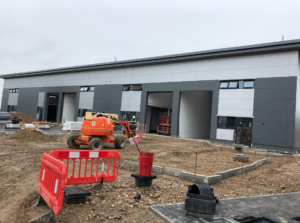 Level Best Concrete Flooring, the industrial concrete flooring contractor based in East-Yorkshire, have installed floor slabs for three new industrial units in Wantage, Oxfordshire on behalf of a new customer.
The project was one of Level Best's more challenging ones with polythene membrane, 25mm Kingspan insulation board, two layers of A252 mesh, permanent steel profile joints and column isolations having to be pre-set above a gas membrane prior to concrete pumping. The project was made even more challenging as the engineer had specified for the internal walls to be built prior to the casting of a 200mm deep slab over three days.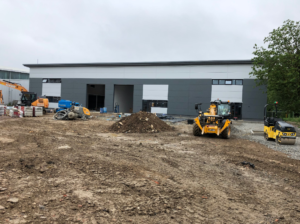 Despite the challenging project, the Site Manager commented how "very professional and tidy" Level Best's Production Team operated and how the "finished product looked first rate." The Customer has already contracted Level Best to supply and install a new floor slab elsewhere in Oxfordshire later this month.
If you have an enquiry for an industrial concrete floor slab in the Berkshire and Oxfordshire area or elsewhere in the UK, no matter how challening, then please contact our estimating team on 01405 819199 or email enquiries@levelbestconcreteflooring.co.uk