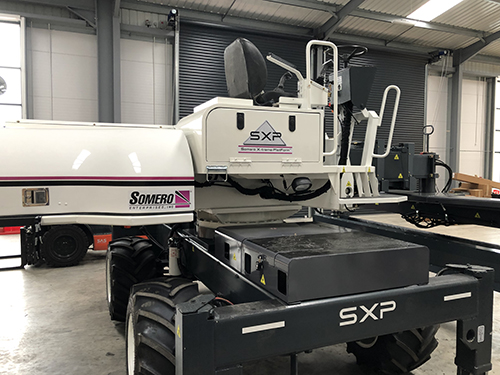 Level Best Concrete Flooring purchase another laser screed concrete floor laying machine
Level Best Concrete Flooring the industrial concrete flooring contractors from Yorkshire has invested in another Somero laser screed concrete flooring machine. This in addition to the Ligchine laser screed allows the company to progress further on larger concrete flooring projects. It also allows the concrete flooring contractor further flexibility not just in terms of type of concrete flooring project but also another option for the expanding number of hire customers. Contractors and customers are hiring the laser screeds for projects all over the UK and having another concrete flooring machine allows Level Best to service clients better, whilst still working on their own concrete flooring jobs.
The laser screeds are always hired out with a trained operative and so clients need not concern themselves with having to get to grips on operating the machines in the short space of time they have to lay the concrete.
For more details on the laser screed concrete flooring solutions that Level Best Concrete Flooring can offer you or if you would like to hire one of the laser screeds within the fleet then please contact either Luke Morrow on 07903 097027 or Jon Wilcox on 07539 360140. Alternatively, email enquiries@levelbestconcreteflooring.co.uk